April 19th, 2014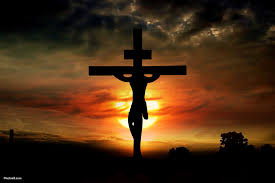 You know what?
I am losing track of time.  It's a bit disorienting.
In speaking this week with my Pastor about the future, I found myself struggling to quantify how many years it has been since Jack's arrest.
I came up with 4, a though honestly I'm not certain that is correct.  It's not something I like to think about.  I don't even know what day he went to prison–it is not a a day that I wish to commemorate.  I think the trauma of the last several years–not just Jack's arrest but including a couple of years before his arrest–has created a thick fog in my brain.  And I sense that slowly that fog is starting to lift.  I am slowly beginning to see things a bit clearer now in hindsight, such as the enormous work God has wrought in my soul through adopting me as His child.  Such as the tremendous protection and provision He has provided for me and my crew in the past many months.
Today is Good Friday.  The day in which we remember our Savior's death on the cross.  The day that we remember that He lay down His life, for us.  It is a somber day.  But it is a necessary day, because it is what allows for Resurrection Sunday.
I've not attended Good Friday services for several years now.  The pain surrounding them has been too great.  I have been too weak. But it has nothing at all to do with Jack's imprisonment.
No, this is a story between me and my God.  And today, on this Good Friday, is the first day that I am strong enough to share it with you.
I believe it was two years before Jack's arrest.  It could have been one, it could have been three.  I don't know.  Like I said, my mind is so disoriented in trying to calculate how much time has passed.  All I know, is that it was Good Friday.
And I was a wreck.  A mess.
And while I don't remember the time frame, I remember that Good Friday night as clear as if it were tonight.
I don't remember who led the service.  I don't remember what songs we sang.  I do remember that I sat alone–apart from all others.  I could not bear to sit with anyone that night.  I do remember being in the Family Life Center, with the Wooden Cross set up in the middle of the basketball court, surrounded by chairs.  I remember worshippers being directed to write down their sins on a piece of paper, and to nail it to the cross.
But all of those things are the "facts" of the evening.  The tangible events that the evening was comprised of.  What was taking place in my soul was much more sinister.  Much more ambiguous.  Much more painful.
I remember staring at that cross and the thought entering my head, as clear as day, that I was going to certainly die.  And that I was going to die without ever knowing, for sure, that the things we were teaching, the things that we were doing, the "stuff" of the Bible were true or not.
And I was terrified.
You see, I was on a road headed toward self-destruction.  I was not well.  The searing pain of my life had crescendoed to a point where the only thing I could do to assuage the pain was to self-medicate.  With alcohol.  Yes–me–a pastor's wife.  I hurt so badly, and I was so full of cynicism and doubt, that I was spiraling out of control.
And sitting before the huge representation of the cross in the Family Life Center, I came to a conclusion.  I had to know.  I had to know if Jesus was real or not.  I had to know if there was a God or not.  I had to know if everything we were teaching was a farce-a crutch, or if it was truth.
At the time, I was betting on my doubts.  Strongly.  And I was going to die.
That night, so long ago and yet just yesterday, kicked off a journey that would forever change my life.  God placed in my soul the deepest, the most profound need to know the truth.  Whatever that truth was.  And at that moment, my God began to pursue me, with the pursuit of a lion.
There is not enough space here to share with you the details of that pursuit.  There are not enough words to adequately explain it.  But, oh, it was so very real.  And, quite frankly, very painful.  For the God of all creation set about to change me, through the giving of His son to death on the cross.  For me.  For you.
But a lot of learning had to take place.  A lot of arguing.  A lot of searching.  A lot of reading.  A lot of raw honesty.  And a real look at the problem of pain–the problem of evil in this world.  It was a process.  A process that was so tedious and painful that just as I was certain that I was going to die on that Good Friday, I was certain I was going to die during the process of being changed.  Of coming to the place of salvation.
C.S. Lewis explains this beautifully in "The Voyage of the Dawn Treader".  Eustace, a beastly, greedy bother of a boy, had been changed into a dragon as a result of his greed.  As a result of his sin.  At one point, he tried to peel the dragon skin away himself, and at first it seems to work.  However, the scaly stuff comes back.  There appears to be no hope, until Aslan arrives on the scene.  Here is the story from there:
The the lion said – but I don't know if it spoke – 'You will have to let me undress you.' I was afraid of his claws, I can tell you, but I was pretty nearly desperate now. So I just lay flat down on my back to let him do it.

The very first tear he made was do deep that I thought it had gone right into my heart. And when he began pulling the skin off, it hurt worse than anything I've ever felt. The only thing that made me able to bear it was just the pleasure of feeling the stuff peel off. You know – if you've ever picked the scab of a sore place. It hurts like billy-oh but it is such fun to see it coming away.

Well, he peeled the beastly stuff right off – just as I thought I'd done it myself the other three times, only they hadn't hurt – and there it was lying on the grass: only ever so much thicker, and darker, and more knobbly-looking than the others had been. And there was Ias smooth and soft as a peeled switch and smaller than I had been. Then he caught hold of me – I didn't like that much for I was very tender underneath now that I'd no skin on – and threw me into the water. It smarted like anything but only for a moment. After that it became perfectly delicious and as soon as I started swimming and splashing I found that all the pain had gone from my arm.

After a bit the lion took me out and dressed me – (with his paws?) – Well, I don't exactly remember that bit. But he did somehow or other: in new clothes – the same I've got on now, as a matter of fact. and then suddenly I was back here.
This was me.  This was me!!  Covered in beastly scales–the scales of sin, of pride, of alcoholism, of disbelief.  And yet my God saw fit to undress me from those scales.
And yes–it hurt.  Oh, how it hurt, I can't even describe the pain.  I, like Eustace, find His first tear to be "so deep that I thought it had gone right into my heart."  This tear was the tear of raw honesty of deep rooted, long-term pain in my life.  Pain that I didn't know where to go to with.  Pain that I had to learn to lay down at the feet of my Jesus.  Oh, and pride–His tearing away of the pride and arrogance in my life also went deep.  And everything else that accompanied it–even my sinful dependance upon alcohol to self-medicate the pain.  And to have the doubts that I clung to tenaciously one by one ripped out of my hands.  There was a sort of mourning in letting them go, because they had become my dearest friends, those doubts that insulated me from feeling anything deeply within my soul.  That insulated my entire world.
But, like Eustace, I found myself raw.  Tender.  My sins paid for and forgiven, at the foot of the cross.  Because of Jesus' death for me.  And God dressed me in His righteousness.  His righteousness, that I deserved not.  And still do not.
Does this mean that I no longer sin?  Oh, how I wish!  No, I sin daily.  Daily.  And yet, because of what happened on Good Friday, the door of repentance is open to me.  The tremendous gulf has been breached.  And I believe.
So, for the first time in years–how many?  I do not know–but in years, I am finally strong enough to attend Good Friday services tonight.  Before this time, the idea of doing so was too tender, too raw.  The memories of that Good Friday service where I stared death face to face, was too painful to face–to be reminded of.  And honestly, I approach tonight with much trepidation.  Because I feel deeply now.  Even now, as I write this, the tears are flowing hotly down my cheeks in both shame and overwhelming gratitude.  Shame for the pain I caused Him.  Shame for my sins.  And gratitude that doesn't even come close to doing justice for what was done for me on the cross.
Tonight we remember.  We gather as a community of believers to remember the tremendous weight of what was accomplished on our behalf on the cross.  We will never understand it.  Not fully.  We cannot.  But all the same, it is truth.  It is real.  It truly happened.  And as a result of what happened on that dark night so long ago, we can look forward to the joy of His resurrection.
I just realized something–right now.  It has escaped me before now.  You see, I was baptized on an Easter Sunday a year–maybe 2–after that awful Good Friday.  Whew.  I've not thought of this before this moment.  I faced death during that Good Friday Service.  And then, on a glorious Easter Sunday, I finally was able to say, with Thomas (in John 20) as He saw the evidence of Jesus' resurrection…."My Lord and my God!".  I'll share more about my baptism on Sunday.  But for now, I am overwhelmed at the connection, at the mirroring of what my God did in my life with what He did over those days of Easter so long ago.
What about you?  Where does your hope lie?  Do you know true hope?  True joy?  Do you know why God sacrificed His son for our sins, so long ago?  I would love to share more with you, if you are uncertain.  If you struggle with doubt, like I do.  If your heart is full of pain and you don't know where to turn.  I promise you, there is hope.  But you don't have to believe there is hope simply because I tell you there is.  I know a God who loves you and will pursuit you–and is pursuing you–like He pursued me.  Let me introduce you to Him……only He can remove your scales of pain and sin and replace it with new clothing like He did for Eustace.  Like He did for me.
**Side note:  This is the first post that I've written in two weeks.  It's because my last post had such a profound effect on me that I almost couldn't bear to write again until this moment.  I urge you to go back and read it–not my words, but to follow the link that I included in the post to pictures and stories of forgiveness and reconciliation between perpetrators and survivors of the genocide that occurred in Rwanda 20 years ago.  It's a picture of real forgiveness in the face of horrific sin.  It's a picture–flawed, yes, because we are still human–but a picture of the place that forgiveness has in our lives because of the forgiveness of the one who was perfect and gave His life for us.  Unbelievable.  You won't walk away from those testimonies and those pictures without being changed.  I guarantee that.  In the same way we cannot walk away from the cross tonight without our lives being forever changed, because of His forgiveness of us.