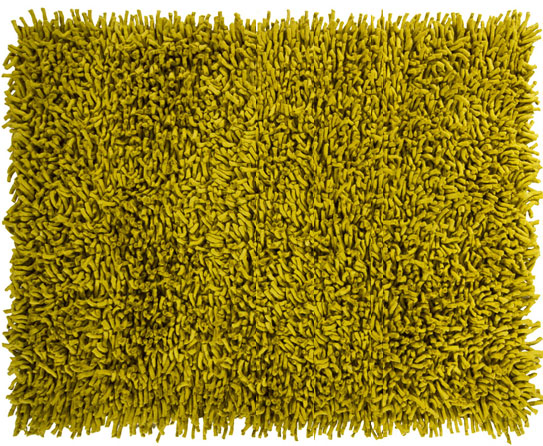 Territorialism, Ownership or Acceptance?
Part of the fascination of being involved in meetings, particularly meetings that go over a length of a few days, is people watching.  Observing personalities.  I've been a part of a weeklong meeting with a room full of people that I just know nominally, with the exception of those who are on my own team.  It's been a wildly interesting study.
What it has brought to my mind, is church.  And the way we do church.  Particularly the way we do church business.
Church cannot be done, without addressing business.  Meaning, that as a corporate body of believers that have covenanted together, there are practical things that have to be discussed and taken care of.  Budgets.  Personnel.  Facilities.  Long-term and short-term planning.  Roles and positions.  All of these are important.  They are what help make an organization—any organization—run smoothly.
But the church should look different than other organizations.  Or can it?  Or should it?
The meeting I'm attending has been filled with discussions.  Good discussions.  Discussions that have been productive; have brought up great ideas and concerns; discussions that have become heated at times.  Of course, as an observer of people, it's been fascinating to me to sit and try to observe and predict how certain people will react to certain conversations.
Church bodies are also made up of a wide variety of personalities.  People with strong opinions.  People with great ideas.  People with important concerns.  That is the way God has created man to be.  We have been gifted with minds, and no two minds really think alike.  We all "see" things from a different vantage point.
Take a crime scene.  A crime occurs and there are witnesses.  Each witness is going to have a different point of view…a different vantage point….of what happened.  Same is true with problem solving, with planning, with decision making, and so forth.
The question I'm asking is where the lines lay between territorialism, Healthy ownership and blind acceptance.
First, a definition:  Territorialism.  To me, this would be the person who gets him or herself very spun up about very specific things.  These may be very, very important things that require someone to be a bit stirred up over.  Or, they may be something as trivial as the color of the carpet in the sanctuary.  Maybe that's exaggerating.  But I assume you know what I mean.  Territorialism is not healthy.  It does not allow for new ideas.  It does not allow for creative process.  Most importantly, territorialism may neglect seeking out what God's will and direction is.
Blind Acceptance:  This is an instance when a person gives a stamp of approval to everything without consideration.  There may be many different reasons for this.  Maybe they don't want to "make any waves".  Possibly they might feel they have nothing to contribute.  Or, they just may not be invested enough so as to really take the time to look and think of the issue.
I believe the best option is what I would call "Healthy Ownership".  A person who has healthy ownership in a project, plan or decision, is invested in that entity.  They care deeply about their organization and value their involvement therein.  But what separates them from the other two categories is that this person also values the other people involved in the process.  They listen carefully to what is said by others, looking for the good input and meshing it with their own thoughts and opinions.  Does this mean there is no place for this person to evaluate another person's motives?  No, I think evaluating motives—both our own and those of others—is very important.  However, assuming that you are 100% correct when determining another person's motive, often leads to misunderstandings and possibly even a breach in relationship.
A person with healthy ownership will be willing and open to sharing their ideas and opinions.  However, they will do so with several things in mind.  They will be as concise and "to the point" as they can on what they have to say.  They will avoid confrontational language in most every occasion (unless it is absolutely necessary), carefully thinking through the words they will use to deliver their ideas.  They will be aware of the effect their words will have on others.  They are respectful in speech and action, even when tempers rise—because sometimes they do.  And they will make sure that their manner of speaking is God-honoring.
But most importantly, a healthy owner of a decision, plan, process or decision, will allow room for God to move.  What does this "church speak" mean?  It simply means that he or she will first seek God about the issue.  What does this look like?  Whether it is a work, family, church or other matter, the healthy owner will spend time in prayer over it.  They will seek out God's word to see if there is precedence, a guide or even a command as to how to act and react; how to respond; what to base a decision on; the possibilities are endless.  God may direct someone to take leadership or to take a quieter role.  He may guide someone to proceed in a particular direction.  I  am blessed to be in a church that is full of people that take healthy ownership of the ministry and missions and business of our church.
Is it wrong to be passionate about something?  Absolutely not.  God has made us to be passionate people—to deeply care about things important to us.  I am passionate about my family.  I am passionate about seeing an end come to child and adolescent sexual abuse.  I am passionate about reading and writing.  I am passionate about worship as a ministry.  What are you passionate about?  Make a list.  Keep a journal about them.  Share your passions with those around you.  But be sure that when you are expressing your passions, that you are doing so in a godly way.  In a way that encourages cooperation, not the "running over" of somebody else who is equally passionate about something else.
We must remember the world is watching.  They are—and carefully so.  I am fortunate to work on a team that has several believers on it.  That opens up opportunities to pray while eating out, to discuss church and our witness, and to speak of the mercy and grace of our God.  And others are watching.  They are curious.  They are more apt to share their life stories with us.  Just last night, a colleague shared her life with me—and I count that as a privilege and honor to have been given the gift and trust of hearing her life story.  The world is watching how we treat each other as believers and brothers and Sisters; they are watching how we treat our colleagues and co-workers; they are watching how we treat our neighbors and those we come in contact with—the bank president or the cashier at the 7-Eleven.
What are we going to show them?
Remember when Jesus was asked "Which commandment is the most important?" (Mark 12:28)
The answer Jesus gave, is the answer that should be our guide in our dealings with our family, our church family, our co-workers and colleagues, our neighbors and the world.  Both parts of his answer:
#1:  "..You shall love the Lord your God with all your heart and with all your soul and with all your mind and with all your strength." (Verse 30)
#2:  "The second is this:  'You shall love your neighbor as yourself.'  There is no other commandment greater than these." (Verse 31)
My friends, these are important things.  I don't really think I realized how important they were, until I started working in the "business" world.  My world has always consisted of the church world—a church bubble.  But these principles are important regardless of the "world" in which you move and breathe.  I have so, so much more to learn.  I pray that God will continue to have grace and mercy as I work on trying to honor Him in all I do-parenting, ministry, and in the work environment.