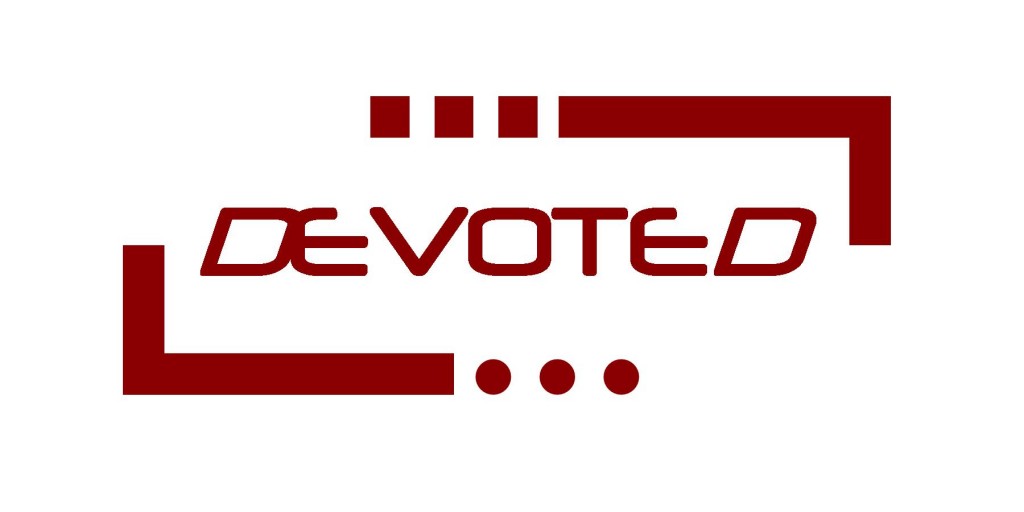 I've just come from worship with my girl.
This weekend was our church's Devoted Discipleship weekend–a version of Disciple Now.  On Saturday night, they invite the parents to come worship with their children.  It's a good time.  It's a hard time.  I sit there with my girl, whom I am so proud of.  I get the opportunity to pray, alone, with her.  I get the privilege to watch her listen to the message, to watch her take notes, to watch her understand the words that she is hearing.  And I am grateful.
She tells me she is sorry.  I tell her I am sorry.  It doesn't matter what for; in fact, I'm really not sure what she was apologizing for.  I was apologizing for all the times I've let her down.  The times I've not been the mom I should have been.  The times that I've been inpatient.  That I've forgotten.  That I've failed.
I watch her as she prays with her friends, and I am proud of who she is–the friend that she is.  I watch her as she thanks her leaders, giving them each huge hugs, and I silently thank God for these people in her life–that love her, that watch over her, that teacher her God's word in ways that I'll never be able to.  Not that I don't teach her, but when you are a teen, there is something about hearing it from someone else that makes it "stick" even more.
I gather my girl when she is finished, leaving the "Red room" as quickly as I can make an exit, because it's painful to be in that room.  So many memories in that room, yet they haunt me now.  It's one of several areas of the church that I still struggle with–many locations within the church building.   Trying not to cry, I quickly escape, although I'm stopped by some who tell me I am a good mom.  My heart hurts at those words.  But I am grateful for them, because they are words that will make it easier to get up tomorrow and do another day.
The passage tonight was Romans 12:1-2:
12:1 I appeal to you therefore, brothers, by the mercies of God, to present your bodies as a living sacrifice, holy and acceptable to God, which is your spiritual worship. 2 Do not be conformed to this world, but be transformed by the renewal of your mind, that by testing you may discern what is the will of God, what is good and acceptable and perfect.
Matt Wilkins was our preacher for the evening.  I've had the privilege of hearing him preach before; I would have to say that tonight was his most powerful sermon that I have heard.  The students listened.  The parents listened.  I listened.  And I remembered once again how important these verses are to me.
Paul appeals.  He doesn't ask.  He appeals.  He appeals based upon the mercies of God.  And I remember.  I remember that I am alive only by the mercies of God.  That I am living only by the mercies of God.  But I can't stop there.  I must continually present my body–my whole self, as a living sacrifice.  Such a hard thing to do, because I look at this self that is me and I don't see something holy.  I don't see something acceptable to God.  I see something broken, something tired, something that fails time and time again.  But God doesn't ask.  He commands.  He commands through these words from Paul that presenting myself self as a living sacrifice—MADE holy and acceptable to God–is my spiritual worship.  It is my worship.  Worship is so important to me.
And I must be transformed by the renewal of my mind.  I love to think.  We were encouraged, often, by Matt Wilkins tonight to think–to really think–what God's sacrifice of His son means.  These teenagers were encouraged to think.  We parents were encouraged to think.
Renewal of the mind.  I must actively renew my mind.  I must actively be transformed by the renewal of my mind through prayer.  Through study of scripture.  Through discipline.  By committing myself to this process of renewal through the transforming power of God's word, I will be able to discern what the will of God is–good, perfect, acceptable.  And oh, my soul, how I need to know the will of God for my life, for the life of my family.
Though stirred up, I am humbled by the opportunity to minister to my girl, and to be ministered to by my girl, and also to be ministered to by those that love and care for us.  I am grateful that God has brought to Seaford Baptist Church a youth minister in Michael Howard who is truly a man after God's heart, and a youth minister's wife in Katie Howard who knows how to love these teens with all of her heart.  I'm grateful for the ministry of Matt Wilkins, whom God has gifted with a gift of words to interpret scripture, and to do so faithfully to scripture.  I am grateful for his ministry of prayer and study and evangelism.
Other brief news:
My baby girl will have life-changing surgery next Friday.  Life changing because perhaps for the first time in her life, she will be able to breathe normally.  Last night, the thought of the surgery overwhelmed me.  She will be down from 7-10 days in recovery.  I was overwhelmed with the whole idea of it, worried about it, scared about it.  In fact, last night I was overwhelmed by life, by parenting, by the prospect of continuing life here.  I wanted to go home.  But through God's grace and earnest prayer, I am not worried anymore.  I know we, as a family, can do this.  I am grateful and excited for her.  Yes, there will be much pain involved.  However that pain will lead to a type of change for her–a type of growth for her.  Not all pain is bad.  Not all pain is avoidable.  Some pain leads to other, greater things.  She's always been self-conscious of being a "mouth breather".  But she couldn't help it.  This will all be changed now, provided that surgery goes well.  And she now has braces on her top teeth, at the beginning of three years worth of treatment–free–because of her persistence and commitment to pursue what was truly important to her.  I can't even find enough words to describe how proud I am of her.  Had she not won the free braces essay, she would have never had the panaromic MRI.  And had she not had the MRI of her head, the abnormalities would have never been discovered.  This is a gift from God.
Working from home is a gift straight from God.  For example, how could I take 7-10 days off of another job in order to nurse my girl back to health after her surgery?  But with working from home, I'll be able to do so.  My heart is full of gratitude.  And yet, I am discovering that I must find a better balance between work and life outside of work.  Working from home also means never really being "off".  It's incredibly difficult to walk past the work laptop and not sit down to get some work done after hours or on the weekend.  It's very hard to cut it off around 5:00, I often find myself working till 7 or 8.  I even worked through church Wednesday night, at church.  There is so much to do, the inbox never empties, the to-do list never is to-done.
But today it hit me hard.  I slept most of the day.  I tried to get up, knowing how much needed to get done, both in terms of life (house cleaning, grocery shopping, etc) and work (docs due, contact lists to update, insurance forms to fill out, expense records to submit).  But after being up for a few minutes, I found myself crawling back in bed, falling heavily back to sleep.  I didn't dream once today.  I slept hard.
One of the times I was awake, preaching to myself to get out of bed, I realized that I've not observed Sabbath for weeks and weeks and weeks.  Sabbath–a day of rest.  Sabbath–a day of renewal (like renewing the mind, spoken of above).  Sabbath, a day of communion with my God and with my family.  Today I took a Sabbath, even though much of it was spent sleeping off exhaustion.  But I've come to the conclusion that I need at least one day a week where I'm not working 13-14 hours a day.  One day a week where my focus is solely on my crew and my God.  I must treat taking a Sabbath like I treat the other disciplines in my life.  Unexcusable to skip, because when I go weeks and weeks and weeks without them; without a Sabbath; it goofs up my soul.  It messes with my mind.
My friends, you are appreciated by me and my crew.  I ask you to pray for us, as we pray for you.  I ask you to pray especially for my girl as she prepares for next Friday's surgery.  Please pray as I continue to work very long hours, that I will remember to seek balance in my life. Pray for our teens–the teens in your life–that they will know God's love for them in such a real way, that they will be transformed and renewed.  We all need transformation and renewal—from childhood through senior adult hood.  God have mercy.  God have grace.
I want to be devoted.  God help me to be devoted.