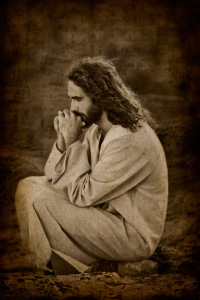 I'm sitting in my hotel room alone.
It's been an incredibly challenging day.  I've taken over 50 pages of notes in the past 3 days, with two more days to go.  I miss my crew and am ready to go home.
But I'm trying to also take advantage of my evenings here in the hotel.  I've been skipping dinner so I can remain in my room for the whole evening.  Each night there is work to do, but when that is accomplished, I can do other things, such as reading, writing, studying for my seminary class, listening to the lectures for that class, and even going to bed early.
But tonight, the quiet is so loud, it is almost deafening.  And my soul and mind are restless.
The air conditioner is on, so I'm not talking about absence of noise.  I'm talking about that space of quiet and loneliness–and yes, sadness–that sometimes descends without warning.
Someone told me something last week about the Discipline of Silence.  This was a new one for me.  Silence is not something I experience very often.  Part of the reason is that I lead a busy life as the mother of 4 teens.  But also because my mind is rarely still–rarely quiet.  Like I've said before, I'd love to have an off switch to turn my brain off at night.  Last night I struggled to go to sleep because my mind kept reviewing the meeting we had had that day.
But tonight,  the quiet is so loud, it is almost deafening.
I've done some research and examination on the discipline of silence.  And I still don't know what conclusions I've come up with, except that I know it is something that is needed in my life.
I think there are different types of disciplines of silence and solitude.  And sometimes there is silence and solitude that I am experiencing tonight–that is lonely and loud.  And so I write tonight to try to turn the silence and solitude that is lonely and sad, into something productive–an opportunity to hear from God.  An opportunity to rest.  An opportunity to write words in hopes of emptying my brain for peaceful sleep tonight.
In my first search, I ran across Richard Foster's book "Celebration of Disciplines"  in Google Books.  It's a fantastic book, and in reading his chapter on silence, I saw myself, and I was very heavy with conviction.  Silence does not necessarily mean the absence of noise, but it always means listening—listening for God.  I wish I could put his entire chapter here for you to read, but I can't.  But I will give you This Link so that you can go and read it yourself.
After reading that chapter, I wanted to find Biblical  support for the Discipline of silence.  Of course, there is Ecclesiastics 3:7B:
But what does this mean?  I wanted to make sure I read it in context, so I backed up to find the start of this passage, which goes like this:
So what does this mean, I ask again.  For everything, including speaking and silence, there is a time.  And there is a time for every matter under heaven.  Read through the list at the beginning of Ecclesiastics 3–it's a fascinating list.
But I know there must be more, there must be more meat than just that one verse behind a discipline of silence–scriptural truth.  So I looked a bit farther.
Psalm 46:10 says "

10

"Be still, and know that I am God…"; and so I wonder, is there truly a way to know God without being still?  Without listening for Him?  Without quiet and solitude?  I do know that my times of doubt that God is real generally come during periods of much unrest in my soul–much turmoil in my soul and my mind, when I struggle to "Be Still"  Oh, how I wish I was the sort of person who can be still easily and know that God is God!  Why does it have to be a fight for me?
I know people who have this ability–this gift of a calm and quieted soul.  I respect them so!  While I fail so often.  I find it interesting that this verse says "But I…..", implying that it is the writer who calmed and quieted his own soul.  That takes self-control.  And maybe that is part of what the Discipline of Silence is about–self-control.  Oh God, I have failed so often on this matter since becoming a believer.  I was quieter and more still before following you, but since becoming your disciple, and since losing Jack to prison, my mind has driven into overdrive.  I have failed. Please give me another chance God, to learn how to do this–how to practice silence before you, how to calm and quiet my soul, how to practice self-control in all areas of spiritual disciplines.
And Jesus.  My Jesus practiced solitude and silence.  In prayer, alone.  Are we not to imitate our Christ?
Foster had this to say about silence:
"Perhaps more than anything else, silence brings us to believe that God can care for us, "reputation and all"'
Oh for that to be truth in my life.  And in yours.  Whew.  Reputation and all.
Tonight I am in solitude and silence.  It doesn't get much more solitude-y then this.  And the weight of sadness and loneliness is heavy.  There are things that my heart is broken over, things that my soul doesn't understand, and yet I'm trying to.  I want to learn to practice the discipline of silence and solitude in a way that it brings unspeakable joy and insurmountable peace to my life, creating me to be a better follower of Christ, a better mother, and a better friend.