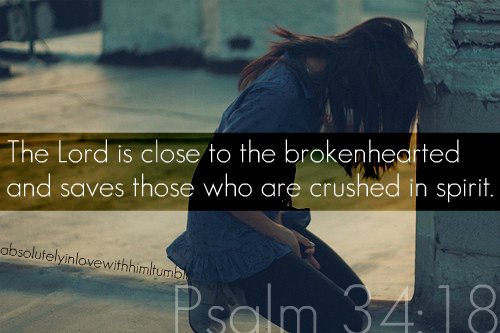 It's been a rough day.
There's been a string of them lately.
I woke up highly motivated this morning.  Out of bed by 4:30.  Great time of study with God.  Real Worship.  Real prayer.  Probably the most I've sensed His presence in awhile.
After about an hour of study, writing and prayer, I went to work.  I was highly motivated.  I saw a tweet from Jon Acuff this morning that said:
"There are lots of folks who are going to write a book, start a business or get in shape "someday" sleeping in right now. All we get is today"
Reading that revved me into high gear….the day lay ahead, it was early and peaceful, and I was determined to work hard and be productive today.
And I was.  I worked hard on my tasks at hand.  I got caught up on email from being gone last week.  I worked on documentation and began to work on the Meeting Minutes from last week.  Head down, typing furiously, I worked straight through both breakfast and lunch.
I was feeling pretty good about the day–very good about the day, actually, when all of that came to an abrupt halt.
I had made a big mistake in the documentation I was working on.  It was a needless mistake, the kind that there is no excuse for, that comes from getting in too big of a rush and not thoroughly checking and double checking things.
My boss is the one that caught it.  I frantically tried to make it right, but may have only succeeded in making it more complicated.
Tonight is very different from this morning, because tonight I'm devastated.  I'm angry at myself.  I need this job.  I love this job.  I feel God has provided my crew and I this job.  And I'm so angry at making foolish mistakes that could even remotely jeopardize it.
I am sick tonight.  Sick of heart, Sick of soul.
What do we do, when we find ourselves in this situation?  I'm not sure, but I first went to my knees.  Now, don't think me righteous by any stretch of the imagination for crying out to God for His help in such away—-no righteousness here, only sheer desperation.
And then I looked into Scripture, going to the Psalms to find the words that I couldn't find in my own mind.  And they were there in Psalm 37:23-24:
23 The steps of a man are established by the Lord, 
24 though he fall, he shall not be cast headlong, 
for the Lord upholds his hand. 
After a day like today, it's hard to imagine that my steps are established by the Lord.  It's a real temptation to point the finger at God and say "After the time I had in worship this morning early, it's hard to accept that the day took a turn south.  Way south.
But like in my last post, all scripture is God's truth.  "The steps of a man (or woman) are established by the Lord…."  He alone establishes my steps, am I going to walk in those steps???
"when he delights in his way":  I'm honestly not sure what this phrase means.  Does it mean "when a person delights in God's ways"?  If that is the case, I need to be more conscious, more conscientious about the steps that God establishes for me.  I need to delight in His way.
But the verse I am clinging to tonight is 24:  "though he fall, he shall not be cast headlong for the Lord upholds his hand"
Oh, how I hope this is truth, because I have fallen at work through my own stupidity.  I need this job.  I need this job, desperately.
I love this job.
I'm praying that I will not be cast headlong into a ditch because the Lord–my Jesus–upholds my hand.
I need God to hold my hand tomorrow.  I'm definitely on edge.  Ramped up.  I'm praying for  an opportunity to fix my documentation mistakes.  To go forward learning that I must double check and triple check each submission.
And then I'm also watching the newsfeed out of Oklahoma, and praying real prayer for miracles of finding children who are currently trapped, of finding them alive. It's unimaginable.  And I turn to the Psalms for this horrific tragedy as well:
Psalm 34:18 The LORD is near to the brokenhearted 
and saves the crushed in spirit.
Oklahoma is full of devastated families tonight.  And this puts everything into perspective, well, in some ways.  I pray that the Lord will be near to the brokenhearted tonight—that he will save those that are crushed in spirit.  Whew.  Good Grief.
And so I pray:  Oh Father, gives us all peace tonight.  Peace when we make mistakes and direction to now how to correct them.  Peace that you hold our hands, and even though we fall—because we do, as I am an example of that today–I will not be cast head long into the abyss.
And I pray for the mom's and dad's in Oklahoma who do not know the fate of their children.  Father hold THEIR hands.  Please provide miracles.  Please work miracles.  Please be with the first responders.  The Doctor's, the nurse's.  We don't understand why these things that the insurance companies call "Acts of God", occur God.  Your ways are not our own.
It's a disturbing night, and it would be so easy to allow fear to reign both in my own situation, and in the nation at large as they contemplate the devastation of Moore, OK.  But God calls us not to fear.
And so, on this rough, rough night, I will try to walk the steps that God has ordained for me and to delight in his ways.  I shall fight fear and worry.  I shall fight for real joy.
Your prayers are deeply appreciated, my friends.  For all of us, as we strive to know God's will and find it and as we search for God's comfort in the midst of the tumultuous storm.