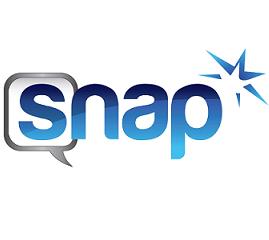 Snap your fingers.
Seriously,  I'm not kidding.  Snap your fingers and note how quickly that sound is made.
You know, it's an interesting phenomena that I've noticed as of late.  It seems that the more I study scripture about a certain topics or passages, the more I have to grapple with those very same issues.
I've been spending a lot of time in James, preparing for our Bible Study that begins in two weeks.  James is such a practical book.  Right off the bat in verse two of the first chapter, the book starts to school us, and doesn't stop until the last verses.  I love the practicality and reasonableness of the book–but it also forces us to maybe see some things in our lives that we don't want to see.  Things that need to be changed.
But if our merciful God didn't reveal them to us, we wouldn't know that they needed to be changed, would we?
I've not even made it out of the first chapter yet, and I already find God's word convicting and correcting me.
Take, for instance, just last night.
Well, let me back up two days ago.  I hit upon a verse in the first chapter of James–a familiar verse, as you can see below:
19 Know this, my beloved brothers: let every person be quick to hear, slow to speak, slow to anger; 20 for the anger of man does not produce the righteousness of God.
I didn't linger on this verse.  I should have.  But because I pride (my first problem) myself on not being the type of person that gets angry quickly and also a person who is a good listener, I rapidly moved on to more "applicable" verses.
I know, big mistake, right?
Because the very next day, God essentially tapped me on the shoulder and brought me back to verse 19 and 20, via my own arrogance and sin.
Last night I made a snap judgement.  Remember that I asked you to snap your fingers?  Remember how quick that sound was made?  Yep.  That's how quickly I made this snap judgement, and then I made the situation worse by not being "slow to speak" but instead I quickly spoke (or wrote)–without thinking.  Ugh.
I'll admit, I'm stupidly over-sensitive in this situation because it involves much that hurts and much that I don't understand.  And yet, I am the one that has to answer to God for my actions.  And my actions last night were to strike out and return hurt.  Without thinking.
Oh, how I wished I could take the words back as soon as they were gone.  But they were gone.  And today I found out that I was wrong. What I thought was a deliberate action intended to hurt, was a completely unintended action.
And I bow my head in shame and conviction.
Because James 1:19-20 couldn't be any clearer if the author tried.
First:  We must be quick to hear.  I think this also means to be quick to be aware of what is going on around us.  We must be ready to hear, ready to listen to hurting people.  Aware and sensitive to God's prompting to listen.  I believe it is a great privilege and honor when someone trusts me with their story.   But there is always the tendency to make the mistake right after listening…..
Secondly:  We must be slow to speak.  We must consider our words thoroughly.  Words can hurt deeply.  And when we are quick to speak–quick to write–quick to make a snap judgement; well, honestly we are wrong more times than we are right.  And we end up wounding instead of healing with words given to us by God.  How can we hear what God wants us to say, if we are quick to speak?
Thirdly:  We must be slow to anger.  It's interesting, because anger is the only one that James fully describes out:  "for the anger of man does not produce the righteousness of God."  Wow.  Ouch.  More than ouch; deep conviction.  What does it mean to produce the righteousness of God?  I've wrestled with this a bit and have come up with this:
Anger is not conducive to working out righteousness in my life.  Or in yours.
The word "Produce" here means to "work out".  It's in present tense, which leads us to see that this is to be a habitual, continuing action–this "producing the righteousness of God."
I did not produce the righteousness of God, when I was quick to speak, quick to anger, quick to be hurt.
Oh, how much I don't want to be like that!  How important it is to me to produce the righteousness of God, and not the opposite.  And, oh, how regretful I am.
Maybe you are someone who struggles with this.  Maybe you know this about yourself, that you are quick to be angered, that you are slow to hear and quick to speak.  With your children.  With your spouse.  With your coworkers.  With your friends.
What can we do?
First, memorize these verses.  Weave them deep in your soul, so the next time you (or I) are tempted to react in a way that does not produce the righteousness of God, that these words will hopefully readily jump to our minds.  And Second?  Seek forgiveness from God and from the one offended for your (my) actions and try again.  Practice this verse.  Yes, that's what I said……PRACTICE this verse–every day.  By practicing something, it becomes part of our nature, part of who we are.  Musicians are musicians because they practice.  It's the same with us, for these verses.
Snap.  It happens so quickly, and the effects can be long lasting.  Oh God, help me to practice this verse every single day.
Help me to produce the righteousness of God in my life.