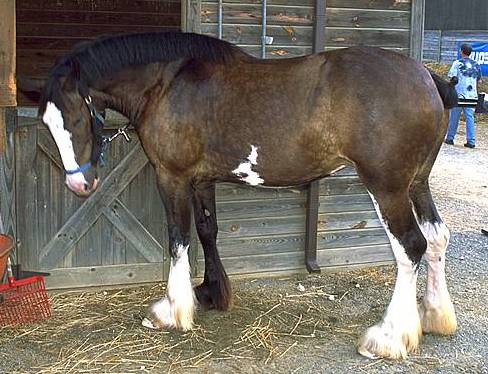 Anyone who knows me well, knows that I am far from graceful.
I'm a Clydesdale in a Thoroughbred world.
I fall very easily because I am so ungraceful.  I've fallen and broken my foot.  I've fallen and shattered my ankle, requiring plates and pins and screws.  Anytime there is a patch of ice, I'm guaranteed to find it and fall flat on my back.  I fall out of bed.  I fall standing up.
It's not pretty.
I remember distinctly in 7th grade, being at a pool party at night that was quite a bit out of control.  I managed to absolutely, completely wipe-out there on the concrete surrounding the pool, totally ripping the skin off of both knees, one hand and both elbows.
I don't like to fall.  It just happens.
And I have fallen yet again today.
No, not physically.  I've not had much chance today to fall physically as I've been tied to my work computer nearly all day long.  No, this is worse than falling physically.  It's falling spiritually and mentally.  It is the enemy trying to trip me up, and unfortunately succeeding today.
I disregarded my study and prayer time this morning.  That was the first mistake.  And then I let my mind become a dangerous place to be.  How'd I do that?  By focusing on the "What if's?".  By focusing on the weariness.  By focusing on what has been lost instead of what has been given.  By complete and total isolation from the world.  By focusing on things beyond my control:  bills, broken vehicles, the future of my job, my kid's futures.
I fell in so many ways.
Frustrated, I went to bed at 7:00 pm, just to end this day.  I was back awake at 8:30 only to find my entire household has gone to bed.  I think we are all a bit on the exhausted side.  No one is awake besides me, not even Biscuit.
I nominally checked Facebook, and the Bible App I use for daily Bible readings (by the way, it's halfway through 2013, because I'm 50% through my reading plan for this year!) posted a scripture I'd never seen before on Facebook.  It's found, of all places, in Micah 7:8
Rejoice not over me, O my enemy; 
the Lord will be a light to me. 
What are the random chances that I would find this verse tonight, as I literally sit here in the dark.  There's not a light on in this house.
I do have an enemy.  And this enemy is on the attack right now.  But this enemy will not be given the satisfaction of rejoicing over me.  Because when I fall (pause there—do you see that it says "when", not "if" I fall?)—when I fall I shall rise.
When I sit in darkness whether it be here on my couch, or in the middle of the night when I am frightened, it is the Lord that will be a light to me.  I don't know how that works, but I know that it does.  He has been a light for me before.  He will be a light for me again.
Yes, I fall.  A lot.  And quite frankly, it's embarrassing.  It's embarrassing tonight as I review this day.
But I will not stay here.  No, I pray for real sleep tonight.  I will wake up tomorrow morning and do the disciplines that I know I can't live without–not and be well, that is.  And should I get knocked down again tomorrow, I will return to this promise in Micah–that I shall rise and that the Lord will be a light to me.