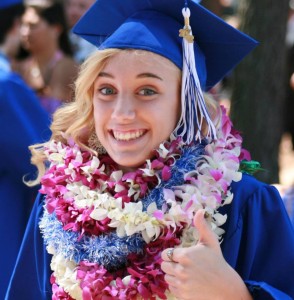 My girl, Keli Belle, turns 20 tomorrow.
That doesn't seem possible.
20 years ago today, I was in labor.  All day.  All night.  All the next day.  She was not one to be hurried.  She finally made her appearance at around 2:15 pm on August 25th–not without giving us a scare or two during labor.  But she was a healthy, beautiful baby girl.
My blonde curly haired, blue-eyed girl has been a tremendous gift to me.  It seems so cliche' and trite to try to put it into words, but my love for her knows no bounds.
She's not had an easy life.  I wish with all my heart that she would have not had to bear some of the things she has had to.  And yet, I know that those things have helped to shape her into the beautiful woman that she is today–strong, resilient, calm, God-loving, amazing.  She's had to work hard and has not had many of the things that I, as her mother, would have loved to have given her.  But that's what makes her even more special.  She is a hard worker—she knows the importance of hard work.  And she has a wonderful future ahead of her.
She's a tremendous big sister.  When she is home, the whole tone of our house changes.  Her siblings adore her–they crave her attention and she lovingly gives it, creating much laughter in our small little house.  Her smile brightens every dark corner.  We love having her home when she is able to be.
As a mom, there is so much I wish for her.  But my most fervent wish is that she will always know that she is loved by the God of this universe.  That she will walk in the path He has for her.  That she will worship Him, trust Him and love Him with all of her heart, soul and mind.
My life is blessed because of the gift she is to me.  My life is better because of the friend she has become to me.  My life is joy-filled because of the woman I am watching her become.
I love my girl.