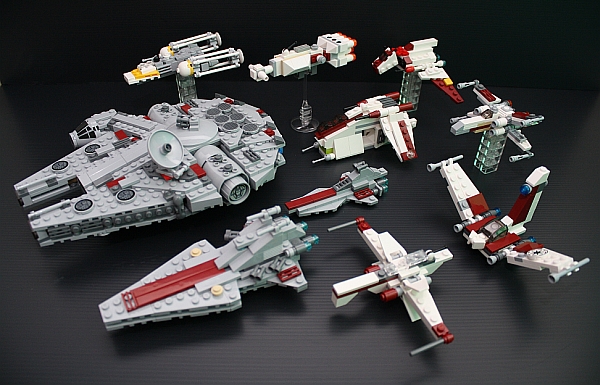 Yesterday, we held a yard sale.
I don't like holding yard sales.  I've only done it a couple of times in my life–and only when we were preparing to move somewhere and needed to clear stuff out.  I'm no good at them.  The introvert in me wants to run–I don't like the chaos and mess they create, and I don't like asking people to pay for stuff that I'd rather give away.
The only reason I agreed to the yard sale idea is that the kids are trying to figure out ideas on how to save some money so that we can take one last "family" vacation together before certain ones of us begin new careers in the military, look toward marriage and/or consider moves out of the area.  They are each starting to contribute from their jobs, but they also had this "yard sale" idea that I grudgingly agreed to.  Admittedly, I had no reason to be so "grudging".  They did the vast majority of the work–cleaning out the garage, making signs, etc.  I basically washed clothes that had gotten musty out in the garage and helped set up and monitored the event.  That's it, actually.  They did all the work.
And, they were so excited.  They had delusions of grandeur that I tried to temper throughout the week.  They spoke in terms of making $1000–maybe even more!  Totally unrealistic–first, it's October.  I don't think people really "yard sale" in October.  Second—we weren't really selling a lot of stuff that I think people would be interested in.  Third, we aren't in a neighborhood, so we don't get a lot of traffic.  Fourth, well, it is a yard sale.
I didn't want them to get their hopes up, but they did.
By noon, the original time for shut down, they were discouraged.  They asked if they could hold it till 2:00 pm.  They had no other plans for the day, so I told them that was fine.  At 2:00, still discouraged, they asked if they could stay open until 4:00 pm.  At this point, I don't know if they really were hoping to sell more junk or if they just were so tired and discouraged that they were dreading having to pick it all up and pull it back into the garage.  Either way, I told them that was fine.
I'm so glad we didn't shut down at 2:00.
For, between 2:00 and 4:00 pm, I was taught a lesson I hope I won't soon forget.
A neighbor walked into our driveway.  They are new to the street, having moved in recently with her brother.  I had visited with the brother a time or two–especially when I was in the process of getting my security clearance and the government interviewed all my neighbors to make sure I was who I said I was and that no nefarious goings-on were occurring at our house.  But I hadn't met the sister until yesterday.
We got to talking, and soon she was sharing her story and her soul with me.  So many challenges.  So little hope.  I did what I could to share hope with her without sounding trite.  I was reminded in those moments what a gift it is to have hope–real hope, the hope of Romans 5:2-5:
2 Through him we have also obtained access by faith[a] into this grace in which we stand, and we[b] rejoice[c] in hope of the glory of God. 3 Not only that, but we rejoice in our sufferings, knowing that suffering produces endurance, 4 and endurance produces character, and character produces hope, 5 and hope does not put us to shame, because God's love has been poured into our hearts through the Holy Spirit who has been given to us.
Goodness, I love those verses.  The only way to get from suffering to hope without shame is through the love that God pours into our hearts through the Holy Spirit and in the giving of His son, Jesus.  There is no other way.
But how do you convey this in the middle of a driveway on a Saturday afternoon to someone you have just met?  How do you explain who God is and what hope exists in the midst of suffering to someone who is hurting, who doesn't know you, without sounding hollow or preachy?  She looked at me skeptically.  I stumbled over words.
She had her middle-school aged autistic son with her and, while we talked, he explored the yard sale.  And, finding the box of Legos, he was instantly fascinated.  These were Mark's Legos, that he agonized over selling all week long.  He loves his Legos, but he doesn't play with them any more.  He had finally settled on selling the sets, but keeping the mini-figures–the Star Wars, Hobbit and Super Hero Lego characters.  But I could tell, he was torn between wanting to keep them and wanting to sell them.
I sort of watched the women's son out of the corner of my eye.  He dove into that box of Legos.  Pretty soon, he had pulled out the biggest set–Mark's most prized set–some Star Wars Battleship thing that had taken him forever to put together.  This sweet boy was fascinated with it.  He started pulling it apart, flying it through the air.  He was in heaven.  Mark was watching, too.  I wondered what he was thinking.  I didn't ask him, not even later.  But, I do wonder.
As our conversation wound down, and she indicated she was going to go back across the street, I heard my son say "You can have that, you know."  I turned to watch to watch this energetic, autistic child's face light up.  Mark then dug into the box and made sure his no-longer-owned-by-him-prized-starship had all the pieces to it.  He found a missing missile and showed the boy how to attach it.  The missile really works.  The boy loved that and repeatedly shot it into the road.
The next thing I knew, my oldest son had the boy climb onto his bike that he had decided to sell.  This boy had never ridden a bike before.  He was hesitant and timid.  Tim rolled him out into the street and patiently steadied him and guided him slowly, encouraging him that "You can do it!  See, you got this!"  They picked out a helmet for the boy, and then rolled the bike over to our neighbor's house, Tim telling him-"Hey, this bike is yours now, and I'll help you learn to ride it."  By this time, everyone had caught on, and my girl was helping the neighbor pick out other things she could possibly use.
All of a sudden, it hit me.  They were sharing hope in ways that my words never could.  I'm not saying that my neighbor doesn't need to hear words.  She does.  Without words, she will never know the source of hope.  And, I was able to share some words with her in our driveway about who God is.  But my words were so inadequate–so pale in comparison to the very practical hope my crew provided this hurting mom and her child.
That night, as I put my pajamas on and thought back over the day, I was suddenly overwhelmed.  I love words.  I do.  But words without actions are hollow.  Hollow.  Here I stood in a driveway full of stuff that I had deemed unnecessary in our life and was ready to sell, and it never even occurred to me to grab a box and start filling it up.
No, that Lego set and bike won't solve her challenges.  And, maybe her challenges don't need to be "solved", even.  But, maybe that bike and Lego set will open the door to conversations out by the mailbox in the future.  And, my kids are leading the way on this one.  Mark has already told me "Mom, so many people have helped us out at Christmas.  Maybe we can help this kid out this year."
And he is right.  They have.  And maybe we can.
Don't think my kids are self-less.   They are far from it.  Oh, my, they can be so incredibly self-focused so easily, just like their mom can.  But they taught me something yesterday afternoon:
Love, practically.  Love, fully.  Therein lies the opportunity to share the only real hope; Jesus.
Bear one another's burdens, and so fulfill the law of Christ.  Galatians 6:2