As we wrap up this Sunday evening (while watching The Walking Dead), here are some items of interest for Volume 3 of "Good Stuff".
An interview with John Piper.  In battling depression, this one simple concept has probably done more to help me, after consistent scripture work.  There is something incredibly helpful in "doing the next thing"; whether it is a load of laundry, or paying a bill, or cleaning out a file, or making the bed, when the darkness descends.  Piper focuses more on the "preaching to your own soul" aspect of this, which is even more important than "doing the next thing", but I've found the combination of the two to be a strong weapon against the beast of depression.
Trevin Wax shares 7 podcasts that he has enjoyed listening to as of late. I've only just recently begun listening to podcasts.  I'm particularly liking the two he has listed here that deal with History.
I like to read O'Connor; I wish I could write like her.  However, I don't have a creative bone in my body, and could never write fiction.  I am so unimaginative.  But I so appreciate O'Connor's way with images and character development.  She portrays grace, rightly so, as shocking.  And, when you think about it, it is shocking.  It is violent.  I love the opening paragraph of this article:  Yes.  She's kind of my hero, too.
To Flannery O'Connor, grace was a violent thing. Not a solemn walk down a church aisle or a hushed prayer, but a bullet. A bull's horn. A suicide.
You won't find her in Christian book stores, though you may have read one of her stories in college. Her goal in writing fiction was clear: "My audience are the people who think God is dead. . . . To the hard of hearing you shout, and for the almost-blind you draw large and startling figures."
Her characters are grotesque. Her religious voice is unconventional. She's kind of my hero.
All who wander are not lost….
Stuff around the world….
What's not to love about an article that you can take with you as you travel the United States, to find the best Donut Shops in America?  In fact, I can envision a road trip solely for the purpose of checking each of them out.  I've been to Leonard's Bakery in Hawaii (absolutely the best)…but that's the only one I've visited.  I plan to remedy that.
Mazes:  9 of the Coolest Mazes to Lose Yourself In
It's fall, and fall means pumpkin patches and corn mazes.  But there are mazes other than the seasonal corn mazes.  This post shares 9; I've been to the one in Hawaii–the Dole Pineapple Maze–Great Fun.
Mauna Kea:  My Favorite Place on Earth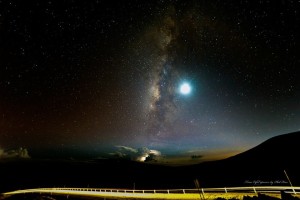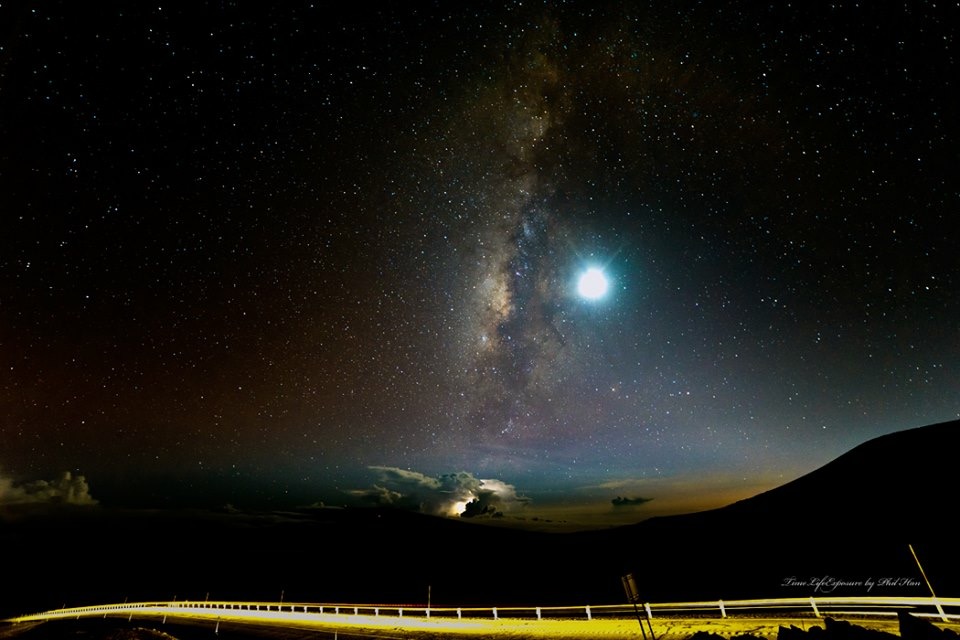 This picture was taken by a friend of a friend, in Hawaii.  It's a picture of the Milky Way, as seen from Mauna Kea.  I can't even begin to describe to you how amazing it is to stand under the stars in one of most clear atmospheric locations in the world.  It's where I first saw the rings of Saturn.  I love this place.
Sports:
I'm a failure at all things sports, but for some reason I love watching Kansas City play both football and baseball.  Maybe because they are the only two professional teams I have ever seen play in person.  So, a shout-out to the KC Chiefs for beating the Steelers today, and a HUGE shout-out to the KC Royals for another bid at the World Series.  #TakeTheCrown
Recipe
I do not enjoy cooking.  At all.  It is very rare that I bake or cook something.  But I was intrigued by this pumpkin bread made in a crockpot, and so I attempted it.  It was A.M.A.Z.I.N.G.:  Crockpot Pumpkin Bread Recipe
Music of Note
Here are some tunes I've come across, that I've enjoyed lately:
If a pipe organ is going to be played, this is how to do it.
Just try and watch these animation videos without being mesmerized.  Go on, I dare you.