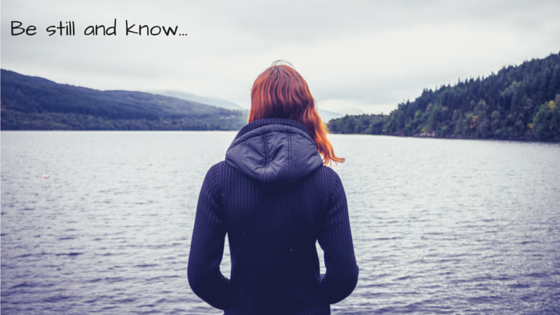 My Father, quiet me,
Til in thy holy presence, hushed,
I think thy thoughts with Thee.
~A.C., Dohnavur Songs, item 99 (from Amy Carmichael: Beauty for Ashes, by Iain H. Murray)
These words were the prayer of Amy Carmichael, circa mid-1930s.
Amy, an energetic, passionate missionary, gave every inch of her life to the rescue of low caste girls (and boys), in India–from some of the very similar horrors of sex slavery around the world that we read about in our current day.
Hers seems to have been a world of dichotomies:
The mundane daily tasks of care-giving for the ever-increasing numbers of children rescued and brought to the home at Dohnavur

The intense moments of crises and fear and exhilaration and grief that was a part of the work that comprised Amy's days
But, really, isn't that how each of our lives are?
We each have the day-in/day-out tasks.
The change the toilet paper roll take the dog to the vet wipe the fingerprints off the window put gas in the car pay the utility bill wipe the snot attend the board meeting sit in traffic sit in the carpool lane chauffeur the kids to tee-ball gymnastics soccer little league piano lessons ballet class file taxes submit the spreadsheet mow the grass get a physical stir the macaroni and cheese attend the business dinner get the car inspected tasks.
But we also each have the heart-stopping moments days weeks months years.
When the diagnosis comes.
When the marriage proposal comes.
When the layoff comes.
When the pregnancy test is positive.
When the police call.  Or come by our house.
When we receive that college acceptance letter.
When we learn our children are doing drugs.
When we land that dream job.
When the fire/tornado/flood strikes.
When we sense God's unmistakable presence and His glory and holiness.
When evil crosses the firewalls we think insulate us and our loved ones.
And our world stops.  For a moment.  Or, for many moments.
Amy Carmichael lived these same two dichotomies.  Her world was noisy.  And, our worlds are noisy.
I think that is why I find myself gravitating to Amy's prayer, nearly everyday since I first came across it while reading her biography by Iain Murray.  I know, for me, the noise of both the mundane and the overwhelmingly joyful and that which is intensely grieving–all of these–unsettle my soul.  And my mind.  And cause me to become ramped up with either restlessness (in the mundane) or weary-of-this-world-ness (in the hard moments), or even fear that, that which is joyful, will all-too-soon slip away.
Seldom am I still.
And, even more seldom yet, do I fix my thoughts upon the thoughts of my God.
And, I would think that you, too, dear reader, may experience the same.
But–here is the beauty of Amy's prayer:  Our Father knows this about us.  He even created us, to be like this.
Because, it is Him, who we need.  And, it is He, who can quiet our souls.
That's not to say there are not things we are to do, in order to be at rest.  We must practice spiritual disciplines.  We must devote time to spiritual disciplines.  Prayer.  Scripture Work.  Worship.  Care for our bodies and for our minds.  Rest.  Quiet.
But it is our Father, who does the stilling.  It is our Father, who says "Shhh…", to our unquiet minds and souls.
It is our Father God, who settles us.
"Be still, and know that I am God.
    I will be exalted among the nations,
    I will be exalted in the earth!" Psalm 46:10
"My Father, quiet me, 'til in Thy holy presence, hushed…."
But–don't miss this, my soul–the settled-ness, the peace, the stillness, the quieting of our souls and minds, is not the end.  It is good, and right, and beautiful, yes.  And, our Father God gifts us with that peace and stillness of mind and soul, sometimes even in the midst of breaking hell in our lives.
But that is not where Amy ended her prayer, and neither should we.  Because what we most desire, or, rather, what we should desire, is to echo with Amy the plea to God, to "think thy thoughts with thee."  To see the world as He sees it.  To see the needs around us, as He sees them.  To see our sin as He sees it, and to see the forgiveness He extends to us, as He sees it.
And, to see His sovereignty.  In the mundane, in the exhilarating, and in the tough stuff that cripples us.
And when He hushes our quaking, and when we breathe deeply in of His grace, and when we are still and know that He is God, and when He causes us to think His thoughts through what we read in scripture and through what we know to be truth about who He is–
–it is then that we can assuredly find ourselves, settled.
…whatever is true, whatever is honorable, whatever is just, whatever is pure, whatever is lovely, whatever is commendable, if there is any excellence, if there is anything worthy of praise, think about these things….practice these things, and the God of peace will be with you.  Philippians 4:9