I often file away interesting tidbits that I come across, with the intent of sharing them here in this space.
However, I'd not done a very good job of actually getting into a workflow of doing so.  I'd like to change that, though, and try to post a few, maybe a couple of times a month.
Therefore, here are a few things I've come across lately, that I've found interesting or helpful.
IT Jobs Explained by Broken Lightbulbs
One of my geeky/nerdy coworkers shared this webcomic with all of us this week.  Even if you have never worked in IT before, I think you will still find it quite humorous, because the jobs can translate to almost any profession in some way or another.  I am particularly fond of the Content Marketing employee–probably because I can mostly closely relate to the fellow.  Even if I don't understand something, by golly, I'm going to write a thousand words about it.  You can find the webcomic here:  Developers Explained with Lightbulbs
Flannery O'Connor Reads "A Good Man is Hard to Find"
I always like stopping by the website Open Culture, to see what interesting tidbits they might be sharing; rarely am I disappointed.  This week, they posted a rare recording of Flannery O'Connor reading "A Good Man is Hard to Find".  The article accompanying the recording is worth a read; it contains one of my favorite O'Connor quotes, regarding Christianity.  Take a moment to listen to this fascinating author read her own work:  Flannery O'Connor:  Rare Recording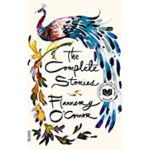 How Not to Say the Wrong Thing
My heart has ached this week for a young friend who lost her 31-year-old husband to cancer a couple of days ago.  When she was a little girl, she would play over at our house, with my oldest daughter.  Years later, we reconnected on a mission trip to Kenya together.  Since then, I've observed from afar the grace with which she and her husband have walked through the nightmare of lymphoma.
When nightmares enter the lives of someone we know and love, it is sometimes very hard to know what to say.  And, it is sometimes even harder to know what not to say.  Sometimes, we need to say nothing at all–just be present.  Listen.  Sit with them in their pain.  Other times, we need to express that presence through words, such as "I am so very sorry."  "I am here."  "I can't imagine what you are experiencing, but I will will walk through it with you, if that helps."
Another friend shared this article from the LA Times this week, and I found it to be simple and helpful.  Comfort in, dump out.  A good read, for anyone who has someone in their life in crises–and, we all have had, do have, or will have, at some point in this life:  The Ring Theory
Free Book from Logos
John Stott's writings have been a tremendous help to me; in particular, his book "Cross of Christ"—but, really, all of his stuff that I have read, I have gained much from.  This month, Logos is giving away Stott's "Why I Am a Christian".  In addition to that, you can purchase his work "The Incomparable Christ" for only $1.99.  If you use Logos Bible Study Software, don't miss picking this up:  Logos:  Free Stott Book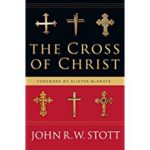 More Solar Eclipse Wonderfulness
As we get closer and close to our upcoming road trip to Anderson, SC to observe the Path of Totality for the Solar Eclipse on 21-August, I get more and more excited.  My kids are thoroughly enjoying making fun of me.  I've bought us each an Eclipse T-shirt, we have our Eclipse Viewing Glasses, I've signed us up to run in a Solar Eclipse 5k, and I even bought each of them a "Solar Eclipse Activity Book" to keep them occupied on the drive down there.
It will probably be cloudy.
I came across the fascinating video of a solar eclipse, taken from an Alaska Airlines Flight–what an experience that had to have been!  I've posted it here below; enjoy!