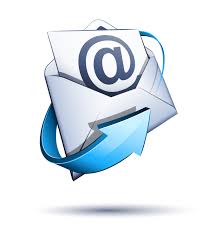 I'm very excited to share with you that I'm trying something new here at Cerebration, my blog.  I'd like to begin sending out a weekly Newsletter.  Now this newsletter is not meant to be just one more thing cluttering up your inbox—-I certainly don't want that!  However I hope that it would be a way that I can share resources with you pertaining to some of the things I write about on my blog.  I'd also like to invite guest writers to contribute short articles, sharing what God has placed on their heart.
Once again, this is a very brief newsletter.  Won't you please check it out?  You can sign up for it, try it out, and if it's not for you, feel free to unsubscribe–it's easy to do.  Just take a look at the content and see if you would find it interesting.  I hope to keep it changing, updated and fresh each and every week.
To subscribe, simply go to the top of this page where it says New Weekly Newsletter!! in bold letters.  Click on there and you wind up on a page giving more information about the mission behind this newsletter.  At the bottom of that article, is a link to a very secure form.  Fill out the simple and very safe form.  Your information will never be used for advertising or sold for any reason.  Once you fill that out, you will have joined my mailing list, and once a week will receive my Newsletter.
Right now my Newsletter is scheduled to go out tomorrow at 3:00 PM.  I would be hugely encouraged if some of you tried it out by signing up tonight or tomorrow and receiving this inaugural Letter in your email inbox.
You each are dear to me, and I so appreciate your readership!
Love,
S