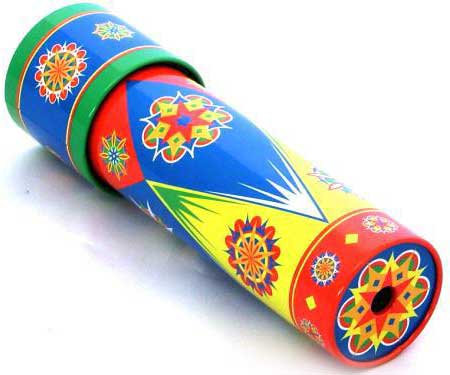 Something is not quite, well, right tonight.
It's nothing specific really.  It's nothing that I can point a finger at say "That's what it is."
It's an uneasiness.  In the pit of my stomach.  In the fabric of my soul
I think, mostly, that I may be tired.  You know the tired I'm talking about.  That bone-weary tired that sleep doesn't seem to solve; in fact, it makes it worse.  The frustration of looking at life and not being sure that another step can be taken.  The kind of tired that brings you to your knees, imploring God for relief.  For answers.  For peace.  For real encouragement.
I've had enough of these days, in this long life, to know that they don't linger.  They come and go.  I've had enough of these days just since Jack, my ex-husband's, arrest to know that the best way to fight them is through prayer and scripture work.  And by the sheer will of holding close to Jesus, even when I don't sense His presence.
And so today, I found my way back to Jeremiah 29:11.  It's certainly not my most favorite verse in scripture.  In fact, it frustrates me when that is the verse that my mind latches on to, especially on days like today.  Because I want to say "Where are the plans Lord, because what I see are broken pieces."   Let me put the passage here for you to read:
11 For I know the plans I have for you, declares the Lord, plans for welfare and not for evil, to give you a future and a hope. 12 Then you will call upon me and come and pray to me, and I will hear you. 13 You will seek me and find me, when you seek me with all your heart. 14 I will be found by you, declares the Lord, and I will restore your fortunes and gather you from all the nations and all the places where I have driven you, declares the Lord, and I will bring you back to the place from which I sent you into exile.
Verse 11 is the Lord declaring.  Declaring.  As in, stating a fact.  When you declare something, you are saying "This is truth and I stand upon it."  That's why the "Declaration of Independence" is named so.  This is one of those verses that is a promise for Israel–and a promise for us today.  He knows the plans He has for me.  For my welfare.  Not for evil.  Even on the days that I sense evil hovering on the edge of life, God's plans are not for evil.  No, they are to give me a future and a hope.
Skip verses 12 and 13 for a second and read verse 14.  The word "declares" is used two more times.  Again, this is truth, this is what the Lord is standing on.  He declares that I will find Him.  I may not sense Him right now, but I know He is here and I will find Him.  He will gather me together when I feel like my life is shattered into a million pieces.  He will gather me together from where He has driven me.  You see–He is sovereign.  He is sovereign.  And this exile I have been in??  He will bring me back from it.  Even when I resist Him in my rebellion, He will bring me back.
Verses 12 and 13 are key.  And we always seem to stop at verse 11.  I don't know why.  Maybe because it's easier just to remember one verse.  But 12 and 13 are the path to believing that the Lord's declaration in verse 11 and 14 are truth.  Without 12 and 13, how are we to know that the Lord's declaration is truth?  Because it is in verses 12 and 13 that God will hear me.  It is in 12 and 13 that I am told to seek Him with all of my heart.  All of my heart, through prayer, through scripture work.
Here's the thing.  Have you ever owned one of those cheap cardboard kaleidoscopes?  You remember the kind, with the bits of plastic in the end and the long tube you look through to see those bits of plastic?  Have you ever looked at those bits of plastic on the outside of the kaleidoscope; in other words, looked at the thing backwards?  Those pieces of plastic don't make anything at all.  They are jumbled together in complete disarray.  They are exactly what I called them–bits of colored plastic.  No rhyme or reason.  No purpose.  Not until you look INTO the kaleidoscope.
Looking inside the kaleidoscope, those fragments of plastic become something beautiful and amazing.  They change shape and form as you rotate the kaleidoscope, creating different and unique views that come together as patterns–as something recognizable–as something beautiful.
I think that is part of what we can get from this passage in Jeremiah.  And from life itself.  I look at my life and I see brokenness–a broken heart over my marriage, a broken heart over lost friendships, a broken soul crying out to God for a "future and a hope" (verse 11).  And I sit here selfishly and whine.
But when I can stop myself and seek God with all my heart and call upon Him, He gives me glimpses through the tube of the kaleidoscope of my life—in the laughter of my children, in the pages of a good book, in the ability to pay a bill, in the words of a song.  The glimpses may be brief, but that is enough.
This life has been long.  There are a handful of times, honestly, that I have given real and serious thought to leaving it.  Oh, I still long for home-for heaven.  Strongly.  It is never, ever far from my mind.  But now I trust that God knows the number of my days, and He is still working on the kaleidoscope of my life, and of my family's life.
There is a future.  There is a hope.  Even for me.  Even for you.