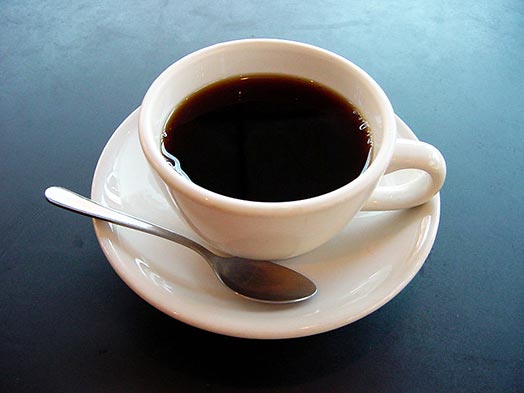 My dishwasher doesn't work very well.
At all.
Therefore, in order to have clean dishes, I have to "wash" them first, and then I go ahead and stick them in the dishwasher so they will at least get disinfected by the hot water.  It's irritating, but it gets the job done.
I've been thinking a bit lately about hypocrisy.  Maybe that sounds like a strange thing to you, for someone to be contemplating.  But it has been on my mind, partly because there was a fairly substantial section on hypocrisy in a book I am currently reading.  Also, I spent much of my life living "with a mask on"–and I no longer want to do that.  Plus, we've all been hurt by someone who has said one thing or pretended to be one thing, and yet has done something totally different or treated you completely differently.  And that hurts.
Do you know where the word "hypocrite" comes from?  It's a greek word that referred to actors on a stage.  As we all know, these are people who are playing the part of someone they are not.  But Jesus' use of the word "hypocrite" in Matthew 25 came with a stinging blow to it:
25 "Woe to you, scribes and Pharisees, hypocrites! For you clean the outside of the cup and the plate, but inside they are full of greed and self-indulgence. 26 You blind Pharisee! First clean the inside of the cup and the plate, that the outside also may be clean.
27 "Woe to you, scribes and Pharisees, hypocrites! For you are like whitewashed tombs, which outwardly appear beautiful, but within are full of dead people's bones and all uncleanness. 28 So you also outwardly appear righteous to others, but within you are full of hypocrisy and lawlessness.
Wow!  We, of course, like to think of Jesus as "tender and compassionate", but these are not tender and compassionate words!  These are words of strong rebuke.  Jesus is angry.  Godly anger.
We also tend to think of the Pharisees as this group of no-good , self-righteous religious leaders who thought too much of themselves.  And while there may be some truth in that, we come to that conclusion looking backwards through history.  In reality, at the time, they were highly revered as the most religious and knowledgable people in Jewish society.  They were highly honored.  Looked up to.
So Jesus' blasting words to them are shocking.  Why would he be so forceful with them?
Because, they just didn't get it.
Their lives were hypocritical.  They focused so much on the unimportant–such as arguing whether one should clean the outside of a cup or the inside of a cup first (from the Mishnah, which were the teachings of how to keep the law).  You see, they made these rules, these laws, so much more important, that they completely missed God's intention and Jesus' message, which are one in the same.
Back to my broken dishwasher.  If I had a cup, and I kept it nice and shiny on the outside yet never did anything to clean the inside, I would eventually become very ill from the bacteria that would grow there.  In fact, I just heard on the radio the other day (I don't know if this is true, but if it is, ewww!) that one of the germiest places in an office is the inside of a person's coffee cup–the one that gets rinsed out but never cleaned with soap and hot water.  Not good.
Jesus uses the Pharisees own teaching (about cleaning the cup and the plate) but He grounds it in truth, and uses it to show the Pharisees their true nature–that of hypocrisy.  They were one thing on the outside—the public view that everyone saw and revered–yet they were unclean on the inside.  They were hypocrites.  They professed one thing to the public, but acted completely different in reality.
Jesus accuses them of cleaning the outside of the cup, while the inside of the cup is full of greed and self-indulgence, which will eventually make anyone spiritually sick.   Why?  Because everyone has and inside and an outside.  We may clean up well on the outside, but the inside is what Jesus longs to make clean.  And that leads to spiritual wellness.
I like what John Ortberg has to say about this:  "The messed-up inside of the cup is simply fallenness, it's the washed-up outside that marks hypocrisy."  (From "Who is this Man?")
Wow.  I have been a hypocrite.  I have been marked by a "washed-up outside" while my inside was deeply fallen.  Wearing a mask, being an actress.  And I can still fall into that condition, without careful examination of my motives and my soul.  Without consistent spiritual disciplines.  Without God's Grace and Mercy.
And I have been hurt by hypocrisy–we all have been.  Told by friends that we were cared for, only for actions at a later date to belie this statement.  Or maybe, as in divorce, we've heard the vows of being loved and cherished until death do we part, only to have that relationship end in divorce.  I've known both of these kinds of hypocrisy.  And I'm sure you have too.
We've all lived lives as hypocrites before, and we've all been hurt by hypocrisy.  Yet we must do two things:
First, we must forgive those who have hurt us through hypocrisy.  For to not forgive, is to not live out what we believe to be truth in scripture, thus creating hypocrisy in our own lives.

Second, we must guard our own hearts against hypocrisy.  We must make sure the inside of our cup–our soul–is clean.  And the only way to do this is to fight by spiritual disciplines, particularly the discipline of confession.  And we need to ask God to help us be aware of our motives–to be aware that our behavior matches what we profess to believe.
I did dishes early this morning.  So right now my real drinking cups are clean–inside and out.  It takes time to do, but it is vital to my health and my family's health.  Seeking God with all your heart and fighting hypocrisy in my life takes time to do, but it is vital to my spiritual health and it affects the relationships I am in with believers and non-believers alike.
Let's work hard, my friends, to not mark hypocrisy in our lives with a washed-up outside and a fallen, sinful inside.