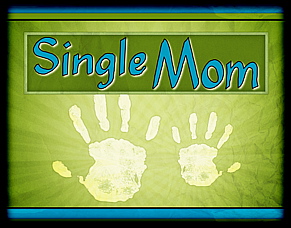 Mother's Day is tomorrow.
Unfortunately we won't get to celebrate much because I'll be out of town.  But I'm not much on celebrating Mother's Day anyway.  I don't expect the kids to get me flowers or cards or anything like that.
I didn't set out to be a single mom–it's not what was in the plans.  But here I am.  And I am doing well.
I like to use Mother's Day as a time to reflect on what being a mother means to me, and all the things I am grateful for in the "world of mom's".
First, of course, is my amazing children.  God has blessed me with Keli, Timothy, John Mark and Bethany Ellen–and pseudo son Jimmy Evans. 🙂  One of the blessings that has come from being a single mom, is that I have had to "circle the wagons" and pay so much more attention to my kids—getting to know them thoroughly, redeveloping how this family is going to act and react together, growing closer.  We are a tight group.  There is no one I'd rather spend time with than my kids.
Anyone who would happen to stop by here on a random night, particularly when Keli is home, would probably find us laughing hysterically, making up the most ridiculous games, and a good bit of wrestling going on (Keli still likes to beat up her siblings).  We laugh until we are bowed over with tears coming out of our eyes.  We laugh until we can make no more sound.  And then we laugh some more.  Life is funny.  We were meant to laugh.
Second, as a single mom, I am grateful for all my other single mom parent friends.  We don't get to interact as much as we'd like to, but when we do, instead of sharing the frustrations (though there are times that we do share those), we mostly end up laughing–laughing at the situations we find ouselves in for survival.  Spinning all the plates and keeping them from falling can lead to some funny situations when the plates do fall.
I am grateful for a sense of humor.  I am grateful for daily spiritual disciplines.  I am grateful that God's mercies are new every morning.  I am grateful for scripture.
I am grateful for those who help me be a single mom–for my job, for my church, for Zion United Methodist Church (whom we rent from) and oh, so many more–too many to mention by names.
And though I lost my mom many years ago, I am not sad.  No, I rejoice knowing that she is Home with Jesus.  That she is well, no longer sick.  And someday I will see her again.
Proverbs 31 refers to the "perfect wife".  There's a problem with that, LOL.  Two problems actually.  1. I am not perfect and 2. I am not a wife.  🙂  But there is a verse or two in there that I think can apply to single mom's as well:
She is clothed with strength and dignity; 
she can laugh at the days to come.
She speaks with wisdom, 
and faithful instruction is on her tongue.
Her children arise and call her blessed;
Charm is deceptive, and beauty is fleeting; 
but a woman who fears the LORD is to be praised.
Beautiful verses.  I want to be this woman.
At the end of the day, I'm grateful to climb into my very own bed, and lay there and bless each of my children, one at a time.  And then thank God, knowing His mercies will be new the next morning for another day.