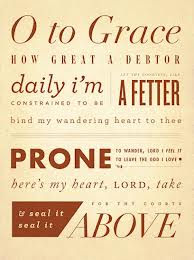 12:30 AM, Tuesday Morning
I'm quickly learning, through this trip and the previous business trips I've taken, that I find them challenging.  I love to travel; to see new places.  But after sitting in a cramped room with 50 other people from 7:30-5:00, I'm toast.  I know I should socialize–go to dinner with people, but I find solace and quiet in my hotel room as quickly as I possibly can.  Last night I was asleep well before 9:00 pm, but now it is midnight thirty and I'm awake with a mind that is thinking a million thoughts.
I've written several times before about the story of Jacob wrestling with the angel.  But a quick recap:  Jacob is returning home after being away for 20 years–20 years of fear (and rightfully so) of his brother Esau, because of the deceptive manner in which Jacob cheated Esau out of his birth rite.
But now Jacob is returning home–with his family and all his flocks and servants and children.  And he sends everyone ahead of him, in hopes to appease Esau's anger, while he lingered behind.  In fact, one night on the trip, he sent those remaining with him–his closest family–on across the river while he remained on the other shore.
It is here that Jacob met God.  I mean truly met Him.  In the form of wrestling with an angel–an angel that demanded Jacob's name.
I've always wondered why?  Why is the question "What is your name?"  Surely God knows Jacob's name already.  What was the purpose behind this.
In reading Ron Dunn's book "When Heaven is Silent", he's laid out a possibility that I've never thought of before.  Here is how he puts it:
Confession-that's what the angel sought.  Not information, but confession.  In the Hebrew, if the question is of one's identity, it is phrased, "Who are you?" But "What is your name?" is another matter.  That question deals with the character of the person; the meaning of his name.
Now why would this be so important, this confession of the meaning of Jacob's name.  To know that, we must know that Jacob's name meant "heel-catcher", because when he was born, he was born after Esau and emerged holding on to Esau's heel.  In Hebrew, this word is synonymous with deceit—it is a person who likes to figuratively "trip someone up by catching their heel".  It's certainly not a name to be worn proudly.
But the angel wrestling with Jacob would not bless Jacob until Jacob said his own name.  It was a time of reckoning; a time of acknowledgement of who Jacob really was, because remember?  "That question deals with the character of the person; the meaning of his name."
Jacob could not be blessed until he was able to clearly see who he was–a sinner, a "heel-catcher".  But upon this confession, the angel remarkably gives him a new name in the blessing–that of Israel "because you have struggled with God and with men and have overcome."
So much more could be said, but let me cut to the chase.  Jacob had been on the lam for 20 years, and now he has been overtaken by God.  "…..He must face God–and himself."
What about us?  What about me?  Am I willing to face who I am?  Am I willing to face God?  Sometimes the answer is yes; often the answer is no.  I love how Ron Dunn puts it:
This is the truth about all of us.  We flee the presence of God even while we serve Him.  We speak to Him but avoid His eyes lest they penetrate our defenses and we are exposed.  But God pursues and overtakes us; He arrests us only to bless us……Whatever my submission, it was a "Say Uncle" situation to me.  God pursued me and wore me down until, exhausted, I cried "Uncle"; or was it "Jacob"?
And as so often is the case, I see myself in this story.  God put me in a "say uncle" situation.  He pursued Me!  This failure, this sinner, this rebel.  Eyes are important, and I avoided looking into the eyes of God; into the eyes of Jesus.  Was I going to believe He was real, was I going to believe that Jesus was real–and beyond that, was I going to repent and believe IN God and Jesus?  "Say Uncle, Lorrain" (for Lorrain is my legal name, which only God knew until I found out 3 years ago when I received my birth certificate.)
Dunn finishes up with this:
I know myself too well.  At bottom, I am a rebel; and if God left me to myself, I would run away.
Yes!  Me too…..I know myself too well.  I too am a rebel.  And if God left me to myself, I would soon run away.  Because that is my nature.  Oh God, help me not run away from you.
Prone to wander, Lord I feel it, Prone to leave the God I love
Here's my heart Lord, take and seal it, seal it for thy courts above.