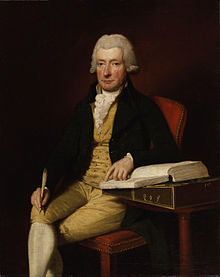 I've fought every way I know how to today.
I've cleaned house, I've reviewed work documents.  I've done yard work and have been on a Mother/Son date with Mark to see Wolverine (which, by the way, was excellent).  I've studied and written.  I spent time with Bethany.
Like I said, I've fought every way I know how to.
Yet the monster "D" (depression) has descended like a heavy hammer blow, starting around 2:00 this morning and lasting throughout this long day.
In the fight today, I've realized that I have had less days like this over the past year.  Less days of the pull toward hiding in my room all day.  Less days of the pull toward drastic means of dealing with this monster.  For this, I am truly, truly grateful.  This is the effect of God's healing in my life.  Healing a shattered heart, a broken soul, a messed up mind.  His steadfast love has done this work.
But today the fight is back with a vengeance.
There's no "why" to it, though of course I ask that question.  I know God is faithful.  There is more than enough evidence that He love me and my crew and will continue to meet our needs.  The only possible trigger is that of a nightmare that choked sleep away very early this morning.  But I don't even know if it's that, and it really doesn't matter.
Because it's here.  Heavy, disillusioning, smothering.  It truly is a monster, kind of like the Robot Slide in my last post.
I spent some time looking in scripture today for someone that experienced similar attacks by the weight of depression.  There are plenty of people in scripture that experienced deep anguish–and I can identify or relate to many of them.  However, I didn't find exactly what I was looking for.
What came to mind, instead, was the life story of William Cowper. (see picture above)
William Cowper is famous for his poems and hymns.  Born in 1731 and dying in 1800, he was a very prolific writer.  He found solace in writing because he was plagued with unrelenting anguish and depression.  He found refuge in Christianity, but struggled with doubt his entire life.
He had several dear friends who never abandoned him, though their duty to him must have seemed arduous.  One such friend was John Newton–curate who had repented and turned from slave ownership.  He tenderly talked Cowper into joining himself in writing a hymnbook.  One of the famous hymns that Cowper wrote we still have today: titled "There is a Fountain Filled with Blood":
E'er since, by faith, I saw the stream Thy flowing wounds supply,
Redeeming love has been my theme, and shall be till I die.
And shall be till I die, and shall be till I die;
Redeeming love has been my theme, and shall be till I die.
You can read more about Cowper here.
How do I relate to Cowper?  His depression was crushing at times—remitting at others.  He sought refuge and relief in the arms of God.  He found solace in writing not unlike myself.
Tonight I feel pretty beat up.  Beat up by depression, beat up by life.  The tears that come so infrequently could come easily tonight, as the frustration of having fought and having lost is maddening.  I know from experience that the night could be a long one.  I know from experience that this could bleed easily into tomorrow, though I will fight to keep that from happening.  I will get up early tomorrow morning and do my daily disciplines.
And tonight?  Tonight I write.  Tonight I remember 1 Thess. 3:8:  For now we live if you are standing fast in the Lord.  Tonight I will finish memorizing Psalm 4 as my prayer for healing in a certain painful situation……but also because it applies to where I am at tonight.  I close this with those words.
Answer me when I call, O God of my righteousness! 
You have given me relief when I was in distress. 
Be gracious to me and hear my prayer! 
2 O men, how long shall my honor be turned into shame? 
How long will you love vain words and seek after lies? Selah 
3 But know that the Lord has set apart the godly for himself; 
the Lord hears when I call to him. 
ponder in your own hearts on your beds, and be silent. Selah 
and put your trust in the Lord. 
6 There are many who say, "Who will show us some good? 
Lift up the light of your face upon us, O Lord!" 
7 You have put more joy in my heart 
than they have when their grain and wine abound. 
8 In peace I will both lie down and sleep; 
for you alone, O Lord, make me dwell in safety.