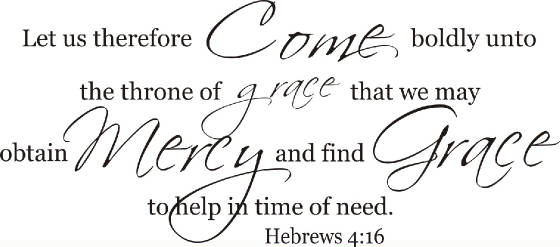 I used to be a very confident person.
Arrogantly confident.
I was very sure……of myself.  The bitterness and cynical nature of my soul led to this arrogance.  And out of that arrogance arose the sinful confidence I possessed.  I needed no one.  Especially not God.
But all of that changed once I became a believer.  Actually, it started changing as I started processing what it meant to be a believer, before I even settled the idea that I believed in Jesus Christ and His sacrifice for me–for all of us.
Becoming a believer was a very good thing; the best thing that has ever happened to me.  Ever.  And will be the best thing that ever happens to me.  Ever.
But I will be honest with you–it shook my world upside down.  Completely.  And I'm still looking for footing.
You see, all of a sudden, that arrogant, sinful confidence was gone.  And replacing it with a healthy confidence based on the fact that I am a child of God's, has been a very slow and-yes-painful experience.  Because at times I have felt like I have been in a whirlwind–a whirlwind of grace and mercy, but a whirlwind nonetheless.  And all I knew to rely on had been pulled out from under me.
It's kind of like the magician trick when the magician pulls the tablecloth off of the table, but the place settings remain.  I was still "me", but what was underlying "me" was gone.  Disappeared.  And like I said, it shook me up.  Everything I had known was gone.  Couple that with losing my husband shortly afterwords and all that, that entailed; well, suffice it to say, I was messed up.  Who was I?
It's been a long journey, and I still have so far to go.  There are days that I am steadfast in the confidence that Christ is my Savior and I am God's child.  That He will never forsake or abandon me.  But then there are days like today, where this slowly building healthy and God-given confidence seems to take a step backwards.  I find myself feeling unsure, shaky, unconfident.  Afraid.
Today I did some research into the difference between Grace and Mercy, for a project I am working on.  In doing so, I came upon Hebrews 4:16.  Now, I've read this verse before.  But until today, I never really dwelt on what it means:
Let us then with confidence draw near to the throne of grace, that we may receive mercy and find grace to help in time of need.
Such a simple verse with HUGE connotations.  In the midst of this shaky day, I believe God reminded me of this verse for several reasons:
It is with CONFIDENCE–not arrogant confidence but God-given confidence–that I can draw near to God who sits on the throne of grace.  I don't need to approach Him timidly.  I don't need to approach Him with uncertainty that He will accept me as I am.  No, this is the new confidence that I am slowly, slowly, slowly learning to walk in, and it all pertains to my position as God's child.
He wants me to draw near.  I am more confident when I am near Him.  I am less confident when I am trying to do this life on my own, in spite of my "confidence" in my earlier years.  The God of all grace WANTS me to draw near to Him.  He does not shut me out.  He does not abandon me.  He welcomes me.
At that throne of grace, I receive mercy.  Mercy.  I receive reprieve from what I deserve, which is His wrath.  His mercy is what He gives me instead.  This is a hard one for me, because at one time I believed that if there was a God, He was terribly angry at me, and rightfully so, for the horrible things I had done.  But instead I receive mercy.  And you receive mercy.
And then there is grace.  Finding grace at the throne of grace.  I don't deserve His grace, and yet He gives it over and over.  And I need it more and more.  I need it more today than I did yesterday; and I'll need it more tomorrow than I do today.  This grace is my help in my time of need.  When I can't take another breath, God gives me the grace to keep breathing.
As I look back, I see a slow growth in God given confidence.  I'm slowly finding my footing.  The world is slowly righting itself, but it's a much different world than the one I lived in for 30 years.  That's a long time, and so I think the unsettledness I feel in this new world at times makes sense because of just that….it is so new.  It is still new to me today.  Thank God that His mercies are new each day as well.
I want to be confident.  I honestly miss being confident.  But this time I want the beautiful confidence that comes from knowing that the creator of the universe is my father, and that he beckons me to draw near to His throne of grace.