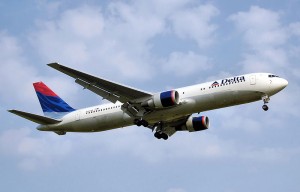 I'm sitting in the Newport News Airport, looking out the big glass windows at the gorgous day outside.  Bright blue sky, white clouds, watching planes land. (ok, watching A plane land–this is Newport News Airport, after all.)
I'm on my way to LAX for a week of intensive meetings (HEY!  There's another baby plane taking off!  Very cool).  It's going to be a long and potentially very stressful week.  I'm not much looking forward to it.  But that doesn't mean I don't love my job, or that I'm ungrateful for it.  I'm very grateful for the gift of employment and the ability to work and work hard.
As I was packing to leave, I was reminding myself that it's only a week.  A week and a half at the very most, but more likely, just a week.  But then I thought "What is a week?"  It's 7 days of life, gone.  How am I going to use those 7 days?  How are you going to use your 7 days this week?
We can squander them away on selfish pursuits.  We can hide from the world and bemoan our fate (a fault-or rather a sin-of mine), or we can use them to be as productive as possible, for God's glory.  We can serve Him with everything we do and say.  We can be conscious that no harsh or ugly words leave our mouths.  We can love our friends and family in the the very best ways.
Life is crazy short.  I  just turned ___ .  And I see the time passing each day as my children change and grow into young men and women.  As I watch my church change and grow with time.  And as I watch God work in my life to change and grow this stubborn, rebellious heart.
The sky is important to me.  And from where I am sitting, I can see a lot of it.  I mean a LOT.  And it makes me think of heaven.  Of the vastness of the God's love.  Of how what we see dimly now, as if through a glass, we will see clearly when we meet Him face to face.
My friends, I long to go home.  I think of it every single day.  Not in a morbid kind of way, but instead I consider it in light of the promises that will be fulfilled on that day.  No more night.  No more tears.  No more pain.  No more sorrow.  And rest…..peaceful, complete rest in Him.
Until that time (there goes another baby plane!), I want to be as effective for God as I possibly can be.  And I want to see you be as effective as well.  I am far from having all of the answers.  Good grief, I don't think I have ANY answers apart from what I know to be scriptural truth–and I still have so much to learn there.  But I can give you some basic ideas, all things that I need to continually work on in my own life:
Before the day slips away, spend precious time with God in prayer.  Use the Psalms to get started.  Tell Him you love Him.  Confess to Him your sins.  Thank Him for what He has done.  Intercede on behalf of others.  Make this time a priority.
Study scripture….do scripture work.  What do I mean by this?  Take a very short passage–a verse or two, and spend time chewing on it.  Think about it, let it soak deep into your soul.  Write your observations and pray that God will reveal to you it's meaning and what your response should be.
Love your family and friends well.   You don't know what someone else may be struggling with.  Be ready with a listening ear and serving hands.  Be intentional in your love.  Do not strive to hurt or seek revenge or be cruel.  Your words and actions are important.  Think before you speak.  Be ready to care.
Be productive.  Use the time you have here on this earth in the most productive way possible.  Up above I have a link to tools for productivity.  Check them out–some of them may just be the key you are looking for to help you keep on track with your responsibilities.
Be involved in a God exalting church (there goes a bigger plane).  Live in community.  Serve in community.  Do these things and you will notice that you end up growing in the midst of that community.
Well,  that last plane was actually my plane landing, and so we will be boarding soon.  Ugh.  I still don't want to go.  But writing this reminds me of my responsibilities for the week.  God has me in LA this week for a purpose.  Nothing is unintentional with God.  He is sovereign.
May you have a productive week of seeking God and being used by Him to care for others.  I am grateful for each and everyone of you–you are truly blessings in my life.  Have a great week!