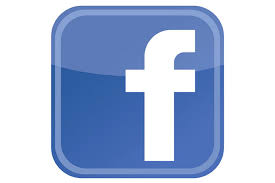 Well.
Happy Birthday to Facebook, which turned 10 today.  In celebration, Facebook has made "memory videos" for people to watch of their pictures and posts during their time on Facebook.
I've enjoyed seeing some of the videos.  I've not watched mine and don't plan to.  But I think it is a really nice idea and it's been fun looking at some of the old pictures from friend's pages.
But I have to tell you, I have mixed feelings about Facebook.  And have had for some time now.
Oh, I enjoy being connected to my friends.  And there are definitely several that I would have no connection to any longer if it weren't for Facebook–friends from high school and college, that I've enjoyed renewed friendships with.
But I wonder what impact Facebook has had on relationships overall?  Because I can jump on Facebook and in a glance see what everyone is up to, or see the latest news, I feel relatively connected and caught up.  But honestly, that's a false sense of connectivity.  A false sense of community.
When was the last time I picked up the phone to call someone to check on them?  I'm embarrassed to say that it's been too long.  When was the last time I took time out from work to go to lunch with some one, just to "catch up"?  Easily, it's been months.
Oh, I'm not blaming Facebook for what I should be doing on my own.  Not at all.  It is my responsibility to stay connected in relationships, especially through my local church.  But what I am saying is that Facebook does create a false sense of connectivity that tends to take the place of real friendship and relationships.
Hebrews 10:24-25 says this:
24 And let us consider how to stir up one another to love and good works, 25 not neglecting to meet together, as is the habit of some, but encouraging one another, and all the more as you see the Day drawing near.
One of the best ways we can stir one another to love and good works is to actually spend time together—not neglecting to meet together, as is the habit of some of us (me) in this age of Facebook.  We can best encourage each other when we can see each other, hear the tone of our voices, see the looks in our eyes, and pray together.  Without that, how can we truly be in relationship with one another?  How can we truly pray for each other?  How can we serve each other?
Facebook is a good thing.  A very good thing.  I love being able to receive prayer needs over Facebook from friends who are in need.  I absolutely love seeing pictures, reading articles, enjoying funny things.  But I, for one, need to crawl away from Facebook as a shield this year and remake real relationships.  It's a part of my desire to "Live" this year–in 2014 and beyond.
Therefore, I'm going to attempt to take more breaks from Facebook in the coming months.  Facebook fasts.  Maybe just for a day or two, maybe for a week, maybe even for a month.  Unplug.  Fill my calendar with real Hebrew 10:24-25 relationships.  Oh, I will keep my Facebook account and will continue to use it, because it is a source of ministry to me as I post my writings and I get to "see" what is going on in my friend's lives literally around the world.  But I also want to engage more in living.
So, Facebook will have a place in my life, but not a place of prominence.  For one thing, that place of prominence belongs first and foremost to God.  And I believe He would have me search for ways I can serve in relationships where eyes meet and prayers are shared.
How about you?  On this 10th Anniversary of Facebook, maybe you might want to take a moment to consider the place of Facebook in your own life.  Like I said, I'm not saying it is a bad thing–it's a very good thing–when used in moderation, like most things.  Let's be sure we are all using it in such a way that God would be glorified.