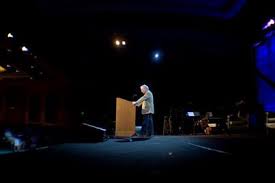 Those of you who read my writing, know that if I am nothing else, I am pretty gut-honest here.  I think that comes from two things.  First, I lived under so many pretenses in my life before coming to know God and believe in the truth that He is, that I never want to go back to that false way of life again.  Second, when I write here, I honestly don't think people will actually read what I have to say.  I know that will make some of you laugh, but it's true.  When you comment on something I've written or send me an email, I'm always like "What?  Someone actually read that?"
So, tonight, I find myself drawn to write about self-pity.  Yeah, it's an ugly topic.  And yeah, I'm pretty guilty of indulging in that ugly sin.
What's even worse is that I can wallow in it.  For days.  I can look at this life that can honestly be so hard at times, and I can whine.  Mostly to myself.  But a lot of times to God, too.  I can fill pages of documents with whining to God.  How embarrassing.  How shameful.
Just yesterday, I was whining to God about how lonely I am.  Not in a prayerful, godly way of expressing to God the pain in my heart, because the loneliness is truly painful.  And to be honest about what is painful is always crucial.  Real.  And is actually invited by our God.  He wants to know our hurts.  He sees and knows.  We see that clearly in His response to the Israelites in Exodus 2:25:  25 God saw the people of Israel—and God knew.
But I'm also learning that there is a fine line between pouring out my soul to God–which He is always ready and eager to hear–and the line I cross when it becomes whining.
I don't always know where that line is, though.  But I think I'm starting to get a clearer picture of it–a clearer picture of when my honest words about the hurt (and there is much) become self-pity and unproductive–and sin.
I think it is when I forget the Gospel.
Yes, this is a new thought to me, shared last night through the preaching of John Piper at The Gospel Coalition's National Women's conference.
He said something astonishing.  And, He almost seemed angry when he said it.
You see, he was preaching on Nehemiah 9 and 10.  Nehemiah 9 is a prayer by the Levites, in which they richly retell God the history of the Old Testament.  They recount the rebelliousness of the people and the mercy of our God.  Even His mercy of judgement upon them.
Why were they praying all of this to God?  Because they were in distress.  Not just any distress.  They were in great distress.  In fact, you can see just how much distress (deserved, in this case) they were in when you read Nehemiah 9:36-37:
36 Behold, we are slaves this day; in the land that you gave to our fathers to enjoy its fruit and its good gifts, behold, we are slaves. 37 And its rich yield goes to the kings whom you have set over us because of our sins. They rule over our bodies and over our livestock as they please, and we are in great distress.
But our God is merciful.  Our God is gracious.  And the stories of the Old Testament, such as this one in Nehemiah, point us to Jesus.  Yes, all of them.  They point us to the Gospel.  They point us to Good News.  Because even in our sin,  even in our despair, even in our pain, there is good news.  That good news is that God gave His Son to die on the Cross for the forgiveness of our sins.  That we can know God.  That He is merciful.  Even when our pain is brought on by our very own sin.
But sometimes I don't like this Good News.  Sometimes, as ugly as this is, I want to wallow in my own self-pity.  I want to say "Yes, that Good News of the Gospel is for everyone else, but have you seen my life?  Have you seen what I have lost?  Do you have any idea of the sin I struggle with day in and day out?  Don't tell me about Good News, God.  Don't tell me that it is for me, too.  Don't tell me to pursue joy in all things!"
Here's where Piper got nearly angry.  I mean, red in the face angry.  He said:
Do not say to God "This text is not addressing my need." No one may escape the good news of this text. We have no right to tell God He can't give us good news.
Whoa.  Wow.  That stopped me right in my track of thinking.  Of taking notes.  I probably missed the next 5 minutes of his message because I had to think that over.
It struck me hard, because I know that I am guilty of this.  I am guilty of approaching a text of Good News and, in my whiny-ness, refuse to accept or see the hope that is there in scripture.  Refuse to except the Good News that God has for me.  Refuse to accept the Gospel.
So, tonight I am greatly chastened.  Necessarily so.  Oh, that doesn't mean that the hurt is still not so real and so tangible-sometimes as real as the very day certain events have happened in my life.  Especially when I wake up in the middle of the night in the throes of a nightmare.  It is real.  God knows that.  And please hear me out, much of that hurt was brought on by other people's sinful actions.  But I have done plenty of sinful actions in my life to create the hurt in my soul, too.  I am guilty.  We all are guilty, before God.
But we can not escape the good news of scripture.  We simply can not.  And I, in my arrogance and ugly, ugly pride, can not say to God (which I have, many times) "You can not tell me Good News.  I won't accept it.  I will remain right here in my self-pity and turn my back on the good news of the Gospel.
Whew.
I don't know about you, but I've also found out that this is a miserable way to live.  Simply and utterly miserable.  Joyless.  And I don't want that for my life.
Of course, I'm going to continue to pour our my hurt to my God.  He alone sees, knows and understands.  I will continue to ache, and take that ache to Him, my comforter.
But I want to be much more conscious of the Gospel and the Good News.  I want to be a lot less arrogant and prideful and to stop telling God what He can and can not do.
I'll close this with one more statement from Piper that pretty much sums it up.  He said:
You don't negotiate with God. We are defined, He is definer.
Amen.  So be it, God.
Don't Tell God He Can't Give You Good News from Desiring God on Vimeo.