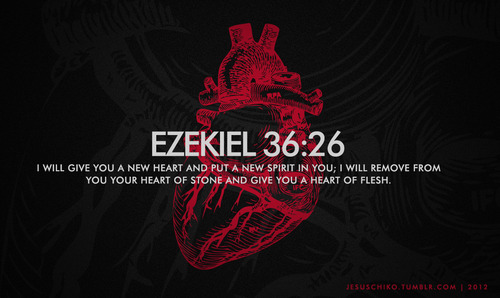 It's been a challenging week.
I'm not completely sure why.  Nothing major.  A growing to-do list that never seems to reach the "To-Done" state.  Anxiety over little things like bills, the upcoming school year, decisions that need to be made.  A foot injury that I stubbornly and obsessively am refusing to allow me to slow down in my quest for a healthier lifestyle marked by consistent exercise.  A readiness to see my crew back at school and being productive, instead of me getting frustrated that, as soon as their chores are done for the day, they instantly turn into slugs–as teenagers are prone to do.  You know, the little things that make up life.
And a maybe a few bigger items.  Like the realization that my amazing oldest girl will be 21 on Monday–and how much time has just flown by.  And the realization that it's been exactly 5 years this week since Jack's incarceration…and all the memories and thoughts that drudges up (5 years?  Really?  Where have I BEEN the past 5 years??  Where did the time GO??)  And, of course, the fight against skepticism and cynicism that has crept a bit more into my brain this week than usual.
So…a few challenges.  But, in the grand scheme of things, they are just that:  Challenges.  These challenges—-along with the joys of spending time with my crew, worshiping with my church family, anticipating celebrating my girl's birthday with her, seeing good results in the exercise and healthy eating choices I'm making, and rewarding work in areas that I'm passionate about and that God has called me to—–all of it combined is what this life is made up of.  Joy, sorrow, challenges to overcome, challenges to face, meaningful relationships to relish and enjoy, good books to read, grief to experience, pain to endure.  There is so much to life.
So much to experience.  So much to feel.  And "feeling" can be terribly frightening.
Feeling hurts some times.  Even joy can be painful–the joy of watching your sweet babies grow up can leave a hint of pain in your life.  But other pain is much deeper than a hint–other times pain can be gut-wrenching.  Terrifying, even.  When a loved one is sick and there are no answers.  When a child makes wrong choices in their lives and you hurt deeply for them.  When your marriage crumbles.  When heinous crimes are committed, destroying families.  When racial tension threatens to undo an entire city, such as Ferguson, MO.  When Kurdish Christians are forced to flee or face death for not converting to Islam.
When our questions about God and pain and suffering become almost too much to bear.
And so we react, by not feeling.  We react by becoming automatons.  We react by returning to a heart that is stone cold.  A soul full of skepticism, because we fool ourselves into thinking that skepticism is oh, so much easier.  And way more intellectual.  The smarter choice.  Because if I choose to not feel, then I can't get hurt.  Not only can I not get hurt, I become completely absolved of any responsibility of doing anything to try to alleviate the pain that I see others around me in.  I become completely absolved of praying for or caring for those who are hurting in Ferguson.  Or in Iraq.  Or next door.
And I can use my skepticism as a fancy, trendy tool to justify my doubt.  To justify my cold heart.
How can I say all of this?  Because I'm the queen of skepticism.  I'm the queen of using doubt to push away both joy and pain.  I've got a doctoral degree in holding on to my cold, stone heart, when God clearly longs to give me a heart of flesh.
In fact, He did give me a heart of flesh.  It says so in scripture.  And scripture is truth.  In Ezekiel 36:26 we read:
And I will give you a new heart, and a new spirit I will put within you. And I will remove the heart of stone from your flesh and give you a heart of flesh.

How did God do this?  Through salvation.  Through the sacrificial death of his Son on the cross.  Through forgiveness of my own heinous sins.  Through His tremendous love for me.
So why, why, why do I try to return to that cold, stone heart time and time again?  Why do I do that, when that heart of stone is gone.  It is gone.  It was dead, and now it is alive.  I was dead, and now I am alive.  Why would I want to return back to skepticism, to cynicism, to coldness?  To protect myself from pain?  To not have to do something about the suffering I see in the lives of those around me?  To absolve me of responsibility to pray, and then to act?
Because if that's why I do it, I'm a fool.  I'm a fool, because in doing so, I miss out on the joy of watching God's grace pour out time and time again both in my own life and in the lives around me.  I miss out on the wonder of who my God is.  And I do nothing to protect myself from feeling pain, because–no matter how much I try to return to the world of skepticism and cynicism, the truth is, God has performed the miraculous in my life.  The heart of stone is gone.  What beats in its place is a heart of flesh.  One that feels, deeply.  One that sees.  And one that is called to act, not live a sheltered life under a thick skin of un-feeling.  A thick skin of disbelief.  A thick skin of not caring.
N.T. Wright, a new Testament scholar and brilliant thinker has said "It's time to be skeptical of our own skepticism."  There is great truth in that statement.  I know it full well in my own life.  It is time for me, to be skeptical of my own skepticism.
I'm including a video below.  It's of a complete cardiac transplant.  It's bloody and gory, hence the disclaimer in the title of this blog.  But it's fascinating, too.  Especially around minute 5:11, if you want to skip to there.  Because it is at that moment that the transplant becomes complete.  And the patient who previously was suffering from a diseased heart (dead) all of a sudden is the recipient of a new heart.  A heart of flesh that is healthy, and alive and beating.  Amazing.  But no more amazing than the truth in reiterated in Ezekiel 11:19-20, which tells me:
 And I will give them one heart, and a new spirit I will put within them. I will remove the heart of stone from their flesh and give them a heart of flesh, 20 that they may walk in my statutes and keep my rules and obey them. And they shall be my people, and I will be their God.