2014 is drawing to a close.  As I wrap up my reading for the year, I'd like to share with you a few of the books I found worthwhile.
Books and reading are very important to me.  Always have been.  They've been my best friends, my teachers, my source of comfort, my avenue of escape.  My "Uncle" C.S. Lewis wrote that "We read to know we are not alone."  Life can be horrible lonely.  I think his words are very true.
I can't say that it has been a tremendous year in the realm of reading; I wish I could.  There is no books that I can point to and say "That was life-altering" or "I learned a dump-truck load from those words."  But that doesn't mean that there weren't some notable offerings that I have taken much from this year.  So, here are my top nine ('cause 10 is too predictable) picks from a year of reading in no particular order):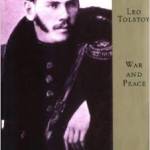 War and Peace by Leo Tolstoy
I've always wanted to tackle this just for the vain purpose of being able to say I've read it.  And so, it is completed.  I wasn't expecting to enjoy it as much as I did, honestly.  I even liked it more than Anna Karenina by Tolstoy.  This book was a close companion for several, several weeks.  I was grateful for its friendship and sad to see it end.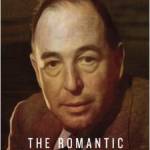 The Romantic Rationalist: God, Life and Imagination in the Work of C.S. Lewis
I pretty much will read anything I can get my hands on by or about C.S. Lewis.  His body of work has had tremendous impact on my mind and soul, second only to Scripture I believe.  This compilation of essays by several authors helped address several doctrinal questions I had regarding Lewis' thoughts.  It also has spurred me on to want to read some of his lesser known writings and to dig out my huge books of his letters and sample more of those.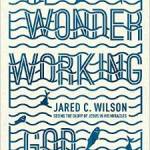 The Wonder Working God by Jared Wilson
This was a gem this year.  I have so many questions regarding the miracles of Jesus.  What were they?  Did they really happen?  If so, then why?  And what about today?  They are just so odd to me.  Wilson helped me wade through some of these questions by taking a zoom-lens look at some of the miracles in scripture.  I can't say my questions were answered definitively, but they were settled a bit.  I think that this is a book I will return to in the future.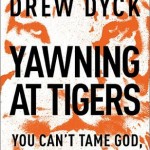 Yawning at Tigers by Drew Dyck
Another one of my favorites this year.  The author emphasized the holiness of God alongside the accessibility of God.  I was reminded that God is not safe; and that is a good thing.  Challenging, reassuring, convicting, settling–this book was all these things for me.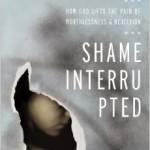 Shame Interrupted by Edward T. Welch
Probably one of the books that I learned the most from this year.  Shame is a very powerful thing.  It's pervasive, disruptive, humiliating, debilitating.  Welch takes an honest look at shame without shying away from the tough stuff.  Not an easy read, at all.  But insightful.  Like drinking strong, awful tasting medicine that you know will work to make you well.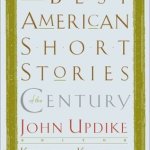 Best American Short Stories of the Century
I didn't know if I would enjoy this, but it turned out to be a nice surprise.  I haven't historically read many short stories apart from stuff for school ages ago–I tend to prefer longer works that do much more character development.  But these were absolutely tremendous.  A broad selection of voices, settings, and events.  I'd like to read more anthologies like this one in the future.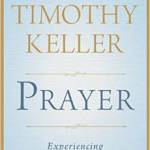 Prayer by Timothy Keller
This was fantastic.  Prayer is such a strange thing, and Keller acknowledges its "strangeness".  Nonetheless, he provides solid words on this act that I fumble and stumble over nearly every day.  Something to keep in my reference library.  Practical without reducing prayer to a checklist.  In fact, farthest thing from that.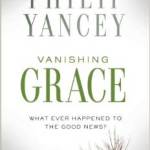 Vanishing Grace by Philip Yancey
This was so incredibly refreshing.  I'll pretty much read anything that Yancey writes, because he is not afraid to ask and to attempt to find answers to so many of the questions I have in my brain.  This book was no exception.  It helped knock me back out of the tunnel I live in and open my eyes to the world once again.  Our Sunday School class has voted to tackle this as a group the first of 2015, and I'm looking forward to some excellent debate.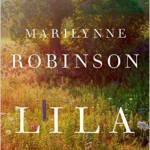 Lila by Marilynne Robinson
Ok, I said "in no particular order", but this was tops for me.  Robinson's stuff always is…I wish she wrote more.  There are so many themes in her fiction work that strike chords in my soul–ministry life, Iowa, salvation, lost-ness, alone-ness.  Good Grief.  Top all of that with Robinson's ability to craft words so masterfully and I drink it in like a sponge.  Some in evangelical, reformed circles had issues with this book (John Piper being one of those).  I did not (not that my having or not having issues with a book would matter at all to anyone).  I thought Robinson nailed it, on so many levels.  I believe she is the best fiction writer today.