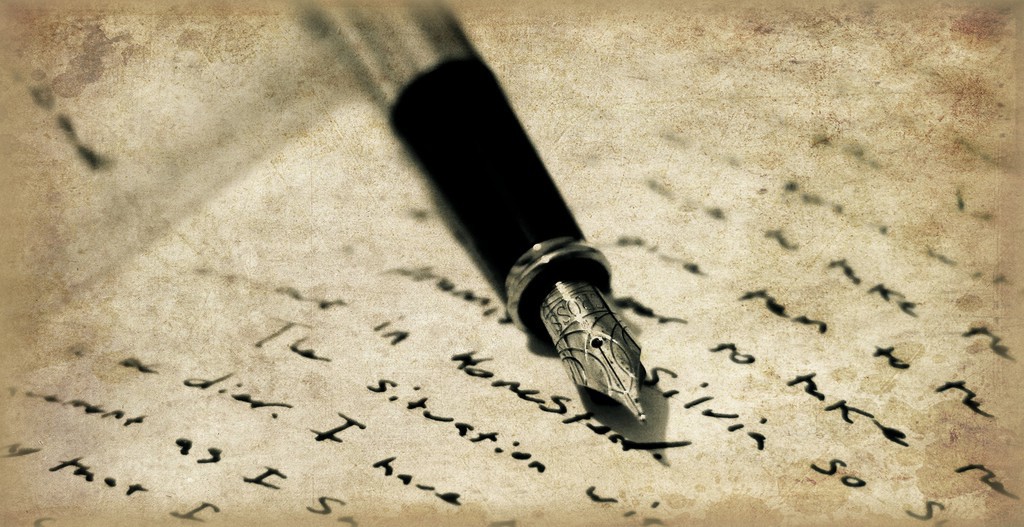 This past week, I traveled to Fredericksburg, VA for a series of meetings with the Marines Corps.
We don't have such meetings too often, but when we do, the days leading up to it, the actual meetings themselves, and the days post-meetings are intense.  There is much pressure; much stress.  For everyone.  The customer is on high-alert–can we deliver the solution they have purchased?  Our program mangers are on high-alert—will the customer respond favorably to our proposal?
One of my "responsibilities" in these ramped up meetings (and, they do get heated at times), is to capture the minutes; to type, what I hear, as best as I can, as quickly as I can.  For our two-day meeting this past week, I captured 37 pages of notes.  I think I cut those down to around 35.  But still.  That's a lot of words.
All weekend I've been cleaning up those notes and Action Items and Official Sign-In sheets, and getting them into the right format for submission back to the Marine Corps.  It's overwhelming, because words matter.
Words.  Matter.
Spoken words matter.  Written Words Matter.
This morning, during the sermon, I saw a phrase in 1 John 2, that was written over and over again….and I am not sure that I've ever noticed it before (maybe because I've not done much work in 1 John, actually.
"I write….."
I've thought about that phrase for the remainder of this day.
As one who loves to write, and can be way too verbose in writing, this certainly captured my brain.  So, then, of course, I had to find out where else Scripture says "I write…".  It's found all over— 2 Corinthians 13:10, Philemon 1:21, 1 John 5:13, to list a few.
Why is the written word so important?
I think this:  maybe it has something to do with the permanence that written words contain.  There is something solid in being able to put something down on paper.  It is a series of markings, that becomes a marker:
Here I stand.
In some ways–not in all cases, of course–but in some certain instances, words on paper become sacred.
Not to be thrown away.
I wonder if this is one of the reasons God chose the "written word" as the medium or means to convey the grace of the story of His mercy to thousands upon thousands upon thousands of people, for thousands upon thousands upon thousands of years?
A marker, of acknowledgement.  A marker of remembrance.  A marker of truth.
In the words of scripture, there He stands.
And, I am so grateful.  For those words, in scripture.  And, for the gift of writing and words, in general.
I can't imagine not writing.  I just can't.  Dozens and dozens of documents, I have locked away on two hard drives.
I write, as a marker.
While I rarely, rarely write anything by hand—my brain works way to fast to slow down for handwriting—I so appreciate Paul's words in 2 Thessalonians 3:17:
I, Paul, write this greeting with my own hand. This is the sign of genuineness in every letter of mine; it is the way I write.
Genuineness–do you see that?  That's what I long for.  That there would always, always be a sense of realness and genuineness and authenticity.
Earnest.  Earnestness.
Words, Matter.
And, words matter to our God, who spoke creation into existence (Hebrews 11:3, Psalm 33:9) and who gave us Scripture (it's a gift, do you see?  Do you grasp that?  Given for teaching and training and reproof…..and joy….).
So, isn't it fascinating?  amazing?  overwhelming? soul-wrecking?  that the next to the last chapter in scripture—Revelation 21–would have these words:
Also he said, "Write this down, for these words are trustworthy and true."
True.
Trustworthy.
They will not despise, nor forsake.  They will stand firm.
But, what words?  Which words.
All of them.  All of scripture.
All of them, and these:
"Behold, the dwelling place of God is with man. He will dwell with them, and they will be his people, and God himself will be with them as their God.4 He will wipe away every tear from their eyes, and death shall be no more, neither shall there be mourning, nor crying, nor pain anymore, for the former things have passed away."
God is real.
God is near.
He will not despise.  He will not abandon.  He will not forsake.
And, there will be a day.
His written word is truth.
Even so, come quickly, our God.  We long to see you, the Living Word.