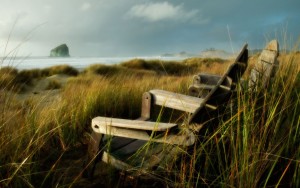 God, we need to sit a little while, in your presence, to be reminded that You are real…
that you are sovereign.
that you see.
that you know.
Certainly, there is the very real sense that you are omnipresent, and so we are always in your presence.  Or, put much more selfishly, you are always in our world.  You are, after all….
all-knowing.
all-wisdom.
all-everything.
We are not alone, even in our most loneliness-ness, because you will never forsake us.
You will not abandon.  You will not throw us away.
But, sometimes God, it is us who abandon you.
It doesn't even have to be some huge, grand decision to leave our belief in you and our beliefs (the correct ones) about you in the dust.
No, sometimes it comes upon us with much more stealth…
we get busy.
we become anxious.
we become bitingly cynical.
we become tired.
we even become happy, sometimes, with our "success" and the smorgasbord the word presents us.
And, we forget you are there.  We forget that what John Greenleaf Whittier said, is truth:
Before us, even as behind, God is…..
And so, God, tonight, we need to sit with you awhile.  In your presence.  No huge study, no commentaries, no apologetics, no huge revelations, no answers.
Just your presence.
To sit in your presence is to acknowledge that the words found in Psalm 73:23-28 are truth: