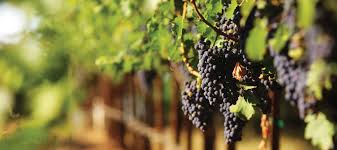 Why water into wine?  Why was that the first recorded public "miracle"?
That's always puzzled me.  Always.  It's puzzled me again this past week, as I've studied it in prep for class this morning at church.
Why water into wine?
Why not something significant, such as healing a person who has no hope of survival?  Or something life-altering–sight to the blind.  Hearing to the deaf.  Or something spectacular-something along the lines of what He did later, when he healed the Gerasene guy with the demons.  Or something that would hearken back to the days of Moses–water into blood, now that is spectacular.  Raining locusts and fire from heaven–yep, that would do it.
But water in to wine?  For a wedding feast?  To help the bridegroom, who should have planned better, I suppose–save face?
We talked about this, at length, earlier today.  And I've not quite shaken free of thinking of it all day long.
The story is found in John 2.  I'll not put the whole passage here, but essentially, the wine runs out, and Mary approaches Jesus and tells him the situation.  (How did she know he could perform miracles, if this was his first?  I don't think she would have brought the issue to him, if she didn't have some sort of expectation or anticipation or hope that He would remedy the situation.  But, it just seems odd.)  The wine is gone.
After mildly scolding Mary (at least, so it seems) that "His time has not yet come.", he appears to change His mind and act.  And turns water into wine:
When the master of the feast tasted the water now become wine, and did not know where it came from (though the servants who had drawn the water knew), the master of the feast called the bridegroom 10 and said to him, "Everyone serves the good wine first, and when people have drunk freely, then the poor wine. But you have kept the good wine until now." 11 This, the first of his signs, Jesus did at Cana in Galilee, and manifested his glory. And his disciples believed in him.
Obviously, good wine.  New wine, that tasted like old, aged fine wine.
In the book The Wonder-Working God, Jared Wilson examines this event.  This "miracle".  And he pointed out some things that I hadn't thought about before, about wine.  He writes this:
"Wine throughout the Old Testament has a variegated resonance.  Wine represents joy (Ps. 104:15; Eccl. 10:19), victory (Isa. 62:8-9), vindication (Hos. 14:7), satisfaction (Joel 2:19), abundance (Joel 2:24; 3:18), and restoration (Amos 9:13-14)."
I looked up all of those references.  He is right.  I don't think I ever saw that before.
I don't normally associate wine with this list.  I associate wine with hard things:
defeat
despair
desire to not think
desire to not remember
darkness
desire to sleep.
Don't get me wrong; I appreciate a dry, well-aged glass of wine.  But too much so, and too often not for the taste or the hospitality of it, but rather as a balm to the list above, that really only ends up exacerbating and magnifying that list.  A vicious cycle.
My list is very different from the life-giving, solid, scriptural truth of the list that Wilson provides in his book.
So if I set aside my sin, my the pull to the things on my list, and examine the truth of the pull to Wilson's list, things look at bit different.  Because there is a pull as well, to those things–Joy.  Victory.  Satisfaction.  Abundance.  Vindication.  Vindication.  Vindication.  And Restoration.
We long for these things.  And we long for the absence of the things from my list, above.
So, when we consider these Old Testament references to the representation by wine, the first recorded public miracle that Jesus performed–that of turning the water into wine at this wedding, looks different.  Maybe, even, makes more sense.
In John 1, before this story in John 2, we are introduced to Jesus in a completely different way then we are in Matthew, Mark or even Luke.  We are told that He was present, in the beginning.  We are told that He is the Word.  The Word made flesh.  We are told that He came to dwell with us:
14 And the Word became flesh and dwelt among us, and we have seen his glory, glory as of the only Son from the Father, full of grace and truth.
He is the new covenant, and-as such-He is the fulfillment and source of all of Wilson's list:
The source of joy
The author of victory
The creator of satisfaction
The provider of abundance
The only route for vindication
He is restoration.  He is the one who forgives.  Who is salvation.  Who is grace.  Who is mercy.  Who restoreth our souls.  And our minds.
Wilson puts it this way:
"All the old covenant freight is loaded into the wine Jesus creates…Jesus' new wine has all the depth, potency, and flavor of the best vintage.  He proclaims it into existence, but it comes loaded with all the flavor of fine wine aged for years and years…It comes from the vast ages of promise and expectation, and is fraught with all the hopes, joys and exultation of the patriarchs and prophets."
But the new covenant, this new wine, also speaks to my list as well.  He is the salve to despair.  Wine is not.  He is the one who corrects wrong thinking.  He is light to the darkness.  He is the one that grants peace.  Who grants sleep.  He speaks to my list, because He is the new covenant and fulfillment of the Old Testament list above.
Whew.
But, and here is the key, the overriding, overarching purpose, if you will, is found in the link between John 2 and John 1.  It is found in His glory.  Because in John 1, we are told this:  "we have seen his glory, glory as of the only Son from the Father, full of grace and truth."  And, in John 2, we are given this as the purpose of this first miracle:  "This, the first of his signs, Jesus did at Cana in Galilee, and manifested his glory. And his disciples believed in him."
Water into wine manifested His glory.  Water into wine manifested His grace and truth.
And His disciples believed.
And we, who also see the manifestation of His glory both in the fulfillment of the texts from the Old Testament, and the speaking-to that He does with whatever list we each have–because we all have a list–are also called to believe.
"Let not your hearts be troubled. Believe in God; believe also in me." John 14:1