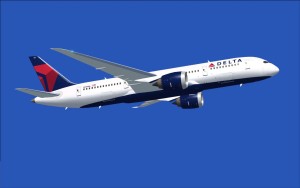 Ok.  Routines don't really save us.  But, I would go so far as to say that there is a sense in which they do.
It's Sunday night, and I've spent a good chunk of my day in prep to travel for work again tomorrow.  In fact, I'm still printing documents to hand-carry even as I write this.  But, for the most part I'm ready.  I've checked in for my flight, scheduled text message reminders to my crew so they don't forget where they are supposed to be when.  I've started gathering clothes and toiletries.
And, I've started getting a bit anxious.
It's not the travel that I mind so much.  I like being different places, even if Warner Robins, GA isn't the most exciting locale in the world.  I like being with my co-workers; I like catching up with them, enjoying their company.  I like "traveling".
But I also dread travel, because it so often messes me up.
And, there has been a good deal of that lately.
I think part of the reason is because traveling throws me off my routines.
I must be getting old.
No.  That most certainly can't be it.  I am, actually, very far from being old.
It must be, instead, that I have found saving grace in routines, and when they are disrupted I find it so hard to get back level again.  And travel–even good travel–presents major challenges to routines.  And other things as well.
Lack of sleep, lack of exercise, lack of study/prayer time, lack of routines, and by Wednesday I am no good.  At all.  And remain no good, many times, for long after the lack of routine.
I suppose I am writing this "manifesto" of sorts for my own mind as I look to the next 4 days.  But surely others find themselves in the same boat.  I don't travel nearly as often as many of my friends and coworkers do.  But I know something needs to happen differently this week, to avoid the pull to unhealthy neglect of what I need to do, plus the pull to do what I do not have any business doing.
To the best of my ability, when on travel, routines must stay in place.

No matter how tired, Prayer/Study time must happen, each morning
Exercise in some form or fashion should occur on each day.  Walking.  Stairwells.  Use of the hotel gym.  Something.
Review my Daily Task List and do the things that make the most sense.  Even though I am in a hotel, I can still straighten the bed, straighten up the "kitchen" area, "Do laundry" (put dirty clothes in a bag to bring home, hang up and fold clothes), etc.

Once the work day is over, it is ok to bow out of social events.

However, if I find it necessary to attend, I can make arrangements to leave early.  Or, make wise choices.

It is wiser to check a bag in order to carry the things necessary to keep me on track, then it is to try to get by with a carry-on.

Exercise equipment–shoes, clothing, headphones, Fitbit
Healthy snacks
Books to read
I have not been very successful on the past several trips I've taken, to maintain my routines and to avoid things I need to avoid.  But that doesn't mean I can't be successful going forward.  It takes planning and commitment, and consistently reminding myself the truth of this fact:  When I fall out of my routines for a 4-5 day work trip, that "falling out" ends up lasting far longer before I kick myself back into place.  Better to avoid falling out of routine as much as possible, in hopes to shorten the re-entry time post-trip.
Routines are good.  Living disciplined lives is crucial.  So crucial.  Disciplined in all areas–health, soul, mind.
It's these words, in Proverbs 25:28:
A person without self-control
    is like a city broken into and left without walls.
When I am undisciplined, we are not only like a city broken into, without walls; we, ourselves, are broken.
I don't want to be broken.
Along those same lines, the following pages (see links below) here at this site contain tools that I use to help with my routines and productivity.  The Evernote Page is a new page I created this past week.  The Productivity Page–I updated it this afternoon with some new tools I have found in the last two weeks.  Such as some incredible velcro cable ties.  If that isn't nerdy, I don't know what is.
As always, I'd love to hear from you on ways that you maintain spiritual and personal disciplines while traveling–or about anything else you'd like to share with me!