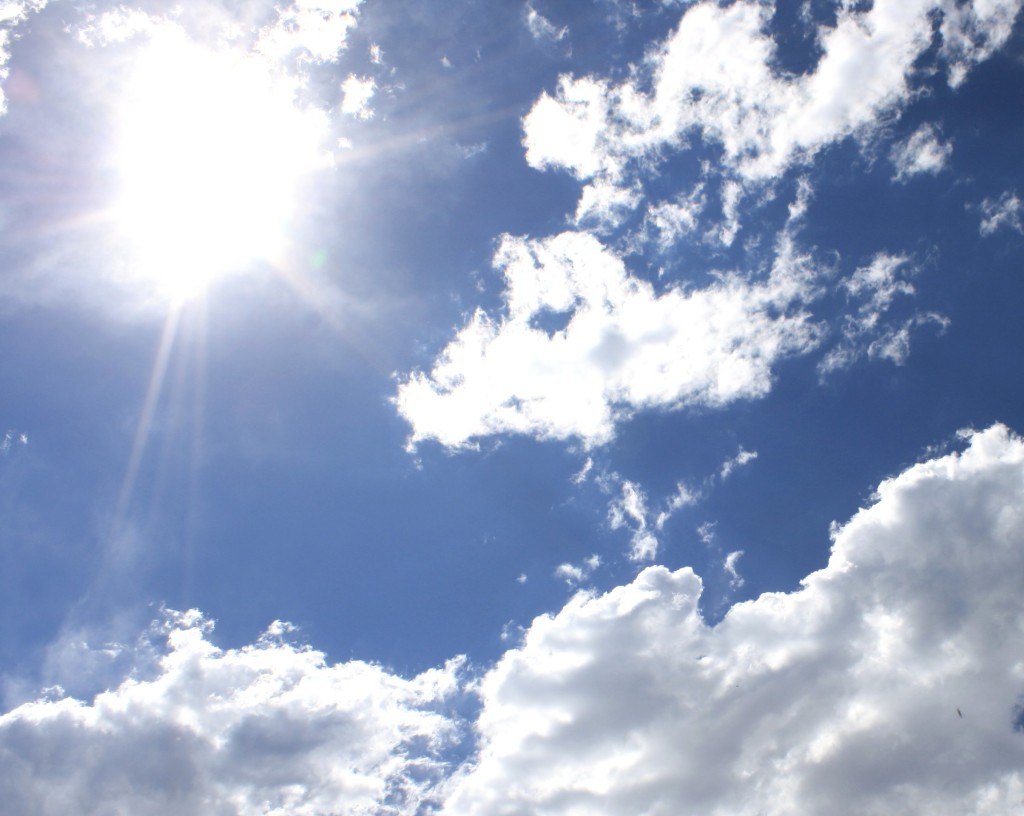 Each morning, when I leave my house to walk (now that the days are getting shorter.  Finally.), it's dark outside.  And I like that.  I like the stillness that comes from the darkness.
I often can't sleep, so getting up crazy early (or, sometimes, in the middle of the night) is natural to me.  And I like getting outside in the middle of the night or early in the morning–first, to be able to breathe.  But also because I like the dark sky.  And then I like to watch that dark sky, gradually turn light.
There is a section of my walk that kind of feels like a country road.  It isn't really, it's just a back route to the other side of town.  But it feels country.  Not many houses, tall grasses, turtles.  Minus the traffic that tends to nearly blow me off the road–well–it feels like a country road.  Which is both good and tough.  Country roads can be very lonely places.  I know that well.
But–here's the cool thing–while I am outbound, it is dark.  But by the time I reach my "turn-around-spot" by the rail-road tracks; it's pretty light outside.  And then, when I time it right, I hit the sun.
What I mean by that is this:  I reach this one straight stretch of road, on my inbound return trip, where I am nearly blinded.  By the sun.  It has, at that point, risen just barely above the trees, and the angle is just right, that when I step into that section, there is this burst of white-hot brilliance.
It's nearly shocking.  Every single time.  I anticipate it; I know it is coming, but then I am there, and I am swallowed up in this piercing radiance and it shimmers and all I can do is try to keep walking straight for 20-30 steps until my angle and position changes enough that the sun kind of gets hidden by the trees again.
But in those moments–each and every time–my mind turns to what it will be like to see Jesus face-to-face.
Peter and James got a glimpse of this.  We see that in Matthew 17–the story that is often referred to as "The Transfiguration".  I suppose it is called that, because Jesus was "transfigured" in those moments.  As a child, that word "transfigured" scared me.  I wasn't entirely sure what it meant, but I knew it had something to do with a change in what Jesus looked like; so in my brain he became a glowing ghost.  I didn't much like that story.
But now I see that something–ethereal?  Unexplainable?  Holy? –happened in those moments.  His face shone.  Like the sun:
And he was transfigured before them, and his face shone like the sun, and his clothes became white as light. (Matthew 17:2)
Buy why?
I think–and I could be wrong–but I think it may be because, in those moments, He reached from His earthly home–our earthly home–to His true home–which is our true home, if we are Christ Followers.
And, in those moments, Jesus was in the presence of God, the Father.  I mean, in a sense, He always was; always is, apart from the forsakedness upon the cross.  But on that mountain, in Peter and James' plain sight, the restrictions of earth were lifted momentarily.
My pastor is preaching through Ecclesiastes on Wednesday evenings.  I'm surprised by how taken I am by it.  It may be because I've not spent much time in that book before.  I don't know.  Regardless, I am finding it fascinating.
The book opens with the author (Solomon?) bemoaning the fact that he has searched everywhere, experienced everything, delved into the world empirically, and has come up empty.  All is vanity.  And he keeps mentioning the sun:
What does man gain by all the toil
    at which he toils under the sun?
What has been is what will be,
    and what has been done is what will be done,
    and there is nothing new under the sun.
and this…
I have seen everything that is done under the sun, and behold, all is vanity and a striving after wind.
That's some pretty dismal stuff.
But he's right.
Because, you see, there is a certain "striving after the wind"-ness to life, here, under the sun.  Here is what my pastor had to say about it:
"It is a godless life that is lived by the dimness of our limited insights as human beings who are born in sin.  It is life based on human experience instead of God-given revelation."
Yes.  Though lived out under the brilliance of the sun, it is a life that is dimmed.  By sin.  By our limited insights, because of sin.  By our own foolishness.  Our own vanity.  Our own ceaseless wind-striving.
There is nothing new, under the sun.  And everything done under the sun, done apart from God, is empty.  A cold sun.  A very different sun than the analogy used to describe Jesus' face, in the presence of God.
Is there no hope?
Yes.  I know there is, I know there is, because I read ahead.  And found this, in Ecclesiastes 3:
14 I perceived that whatever God does endures forever; nothing can be added to it, nor anything taken from it. God has done it, so that people fear before him. 15 That which is, already has been; that which is to be, already has been; and God seeks what has been driven away.
That which God does, is not nothing.  It does not come to nothing.  There is a certain permanence to it that can be trusted, relied upon.  It isn't going anywhere.  It is not fleeting.  Grace.  Mercy.  Forgiveness.  Salvation.  Justification.  These things transcend the "dimness of our limited insights as human beings who are born in sin."
But–my soul–this phrase right here:  "God seeks what has been driven away."  Never before have I seen that phrase, before this week.  Never.  And I am nearly overwhelmed by it, right here, in this moment.
And I'm frustrated, as well, because I can't seem to find a commentary in my small library of resources that explains it apart from brief words about oppressors and persecutors.  That bothers me, that I can't find assurance that I am not off-base.
But if I take the words as they are, the truth in that phrase is too dear, too close to my soul, that I can't find any more words for it other than yes.  I know He does.
Because I have lived those words.
I have lived the empty life, "under the sun".  I have chased the meaningless things, seeking to fill the tremendous void in my mind and soul.  You name it; and I have probably sought after it.
But God sought me.  He pursued me.
And, because of His pursuit, life here is no longer meaningless.  No longer empty.  Oh, I still chase empty, meaningless things at times.  It is a strong pull to do so; not easily broken.  And, there are plenty of days when it is so, very, very tough to see any reason.  Any meaning.  For life here.
But then I remember that He is God.  And I am His.  And it is the light of His glory, the same glory that illumined Jesus' face in Matthew 17, illumines the dimness of our souls in the here and now, in such a shocking way–100x more shocking than the sun on my morning walk.
That He would love me.  And seek that which had been driven away.
It is nearly more than I can bear.