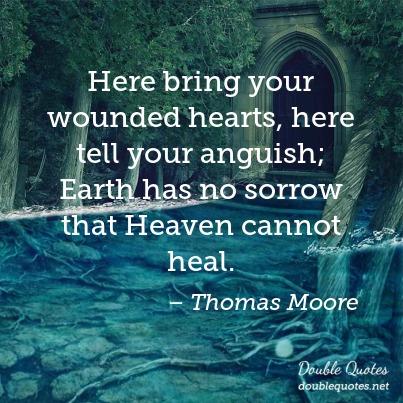 It's Mother's Day.
And here in our little home on Wornom drive, its been a beautiful day.  I had three of my four kids join me at my church, for worship service.  During the service, my youngest girl and I had the honor of singing one of my mom's favorite hymns as a duet in worship.  My Navy boy was able to briefly call me and wish me a Happy Mother's Day, and tell me he'd be home for a short visit next weekend.  And after church, my crew took me to lunch, where we laughed a whole bunch, and they gave me handmade gifts that I'll treasure for always.
It really was a very good day.
During the course of the morning, though–during Worship Team practice, during Sunday School, before and even after worship, I had a few people tell me the ache of their souls–how much they miss their mother's on Mother's Day, and one who told me how much she aches to have a child, and how she wonders if she will ever become a mom.
And each of these conversations wrecked me just a bit.  I hurt for these dear people, who find this day painful.  It's hard to hear the Mother's Day or Father's Day sermons, when you so desperately miss your mom, or dad—or when the situation with your mom or dad is not a healthy or supportive situation.  When your mom or dad is in prison.  When the relationship is a painful one.  It's hard to see the Happy Mother's Day posts on social media.
It creates an ache that gnaws at the soul.
Or, the longing for a child, when getting pregnant is difficult, or when a child has been lost, or when a family is waiting to hear that their adoption has been approved—it tears at the mind and heart to watch the baby dedications at church.  Or to see the pregnancy announcements on Facebook.
Or the orphan, who has no mom or dad to call their own; who desperately longs for a forever family.
All of these things are very real sorrows.  They hurt.  They cause us to grieve, deeply–and the joy that is seen in other's lives hurts like salt in wounds.
I know just a small bit of this–I miss my mom.  It has been many years since she died–very young.  And time has dulled that ache.  Or, maybe time has changed it.  Or, maybe my understanding of God has always changed the grief somehow.  I don't know.  It is not nearly as acute as in those early years.  Still yet, I miss her.  I wish she were here.
I wish I knew if she were proud of me.
We sang a song this morning, in worship, titled "Come as You Are".  And as the ache that several dear friends shared with me weighed on my mind, I was struck by some of the words in this David Crowder song:
Earth has no sorrow
That heaven can't cure.
Yes.
Oh my soul, there is great hope in those words.
Even the very hardest things.  Even the Job-like things.  Even the deepest losses.  The deepest cuts.  The deepest abuses.  The deepest griefs.
This is hope that we must cling to.
The lines from Crowder's lyrics actually date back to a song published by Thomas Moore in 1816.  I love his words here:
Come, ye disconsolate, where'er ye languish,
Come to the mercy seat, fervently kneel.
Here bring your wounded hearts, here tell your anguish;
Earth has no sorrow that heav'n cannot heal.
Joy of the desolate, light of the straying,
Hope of the penitent, fadeless and pure!
Here speaks the Comforter, tenderly saying,
"Earth has no sorrow that heav'n cannot cure."
When we experience the deep losses of life–death of a mom or dad, loss of a child, the pain of a broken friendship, the fear that comes with the loss of a job, and so, so many other examples–our only hope lies in the taking of those griefs to the mercy seat.  God beckons us to bring Him our wounded hearts.  There is no other source of comfort or hope that can offer what He alone can offer, and that's this:  the healing of such pain is the work of God, our comforter.
He is the joy of the desolate.
And then He calls us to extend that comfort which He has given us, to others who are in pain:
Blessed be the God and Father of our Lord Jesus Christ, the Father of mercies and God of all comfort, 4 who comforts us in all our affliction, so that we may be able to comfort those who are in any affliction, with the comfort with which we ourselves are comforted by God. 2 Corinthians 1:3-4
Earth has no sorrow, that heaven can't heal.
Oh, but sometimes, here on earth, it hurts so deeply, and it is hard to see hope.  I know this full well.  But it is there, because scripture is truth, and God is the Father of mercies and the God of all comfort.  He will not forsake us.
And when Mother's Day hurts, or Father's Day is painful—when we ache for broken friendships or we are haunted by hard, hard things–it is to Him that we should run, with full abandon, to sense Him saying "My child, no sorrow you know is beyond my love and comfort and ability to heal in your mind and soul."