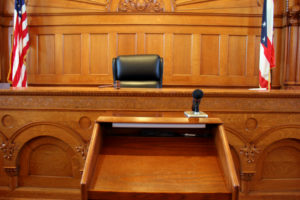 There is much evil in this world.
We say "all sin is equal"; and, to a degree, there is truth in that statement – all sin is a symptom of rebellious pride against our God – I'm not entirely sure that sin can be so easily blanketed under a very human judgement of the equality of all sin.  I think that sometimes we pull that phrase out of our back pocket when we either want to diminish the exacting hideousness of a sin (particularly when that sin is either committed by someone we know and love – or, by our very own selves)….or, we want to somehow level the playing field; which is a very silly notion.
All sin is punishable by death.  That is what scripture teaches us in Romans 6:23 – a very familiar verse to those of us who grew up in the 70's and 80's and learned "The Romans Road" on Sunday evenings in Training Union (well, those of us who didn't skip class in order to climb the tree out behind the church.)
All sin.  Every sin.  From the lie we told to our neighbor to the most gruesome murder.  All of it – "The wages of sin is death…."
And, because of the finality of that penalty, we needed a Savior who, in obedience and out of love, willfully gave His life as payment for every single sin, so that we could be forgiven and have eternal life – the second half of Romans 6:23 – instead of eternal death.
My soul; what Jesus has done.  We can not begin to comprehend it.
There has been much in the news lately, regarding sexual abuse.  Much.  I've not written about it in this space – for one thing, my words seem so inadequate, to address something so evil.
But also, this – as a parent of a victim, the ex-wife of an abuser – and as a victim myself – it lands with a haunting thud almost entirely too close to home, to be able to express my thoughts in this space.
This is an evil I am entirely too aware of.  It has stalked my own days, and destroyed my nights – for years.  It has seared my heart deeply again, as I've ached and wept for my daughter.  It has ripped our family to shreds, leaving my crew and I to rebuild our lives; which, through God's mercy and grace, we have.
However, I read and listened to something this week that has struck such a deep chord within the deeply buried core of grief and pain in my soul.  It's a tender place that – by God's grace – has grown smaller and smaller has His grace and mercy and healing has chipped away at it steadily over the last 10-12 years ago – from that moment when, like C.S. Lewis, I "gave in an admitted that God was God, and knelt and prayed: perhaps, that night, the most dejected and reluctant convert in all…" Virginia.
But while God's grace has polished the rough edges off of that deep pain – I do not ever expect it to go away entirely – and, I think, that's the way it is supposed to be – because, when the grief is stirred like a deep bruise, it reminds me now of who God is and what He has done – His protection, His provision, His saving grace, His beautiful mercy, His abiding faithfulness and His steady restoration.
But, it also reminds me to be aware that there are hurting people all around me – in need of hope.  It reminds me to be compassionate – which is not something that comes naturally for me.  And, it reminds me that I – and, all of us – must rely fully and only upon God.
This week, Larry Nasser was sentenced for horrific sexual molestation crimes of an astonishingly number of young gymnasts who were under his care.
I've not followed the story too terribly closely – because it does dig deep into the that core pain in my own world – but I've glanced at the proceedings and the news articles from time-to-time; taking sideways glances without looking straight on.
But yesterday, I did take a moment to read an article at The Gospel Coalition, about Rachael Denhollander.  Rachel had the opportunity to address her abuser before his sentencing.  As the parent of a victim (and ex-wife of an abuser), I have addressed the person responsible for such evil crimes against my girl.  However, addressing my abuser is something that, honestly, I do not think I could have done, as a victim.
Rachael is a brave soul.  Tremendously brave.
She addressed this man who victimized her and abused her and so many others, with words that did not cut corners or soften the blow.  They were sharp and honest.  They did not hide the evil.  They were raw and honest.  But there is something about them that cause them to drill deep – that cause the words to both strike terror and give hope – something that Nasser needs.
And, honestly, something that we all need.
And, is exactly what the gospel does.
So.
I want to share her words here in this space, because they are truth – deep truth.  They are words that every person who commits the evil sin and crime of sexual molestation need to hear.
And, they are words that every victim needs to hear, too – they give voice to the pain; but far behind that, they point to the only hope for that pain – our God, who sees and knows, and who grieves and acts. (Exodus 2:23-25)
You can read an article that contains a transcript of Rachel's words by clicking here:  The Gospel Coalition – The Incredible Testimony as a Former Gymnast Confronts Her Sexual Abuser in Court
I've also placed a video section of her address below.  Take a moment to listen to it – well worth your time.  And then take a moment to ponder and recognize the grave and weighty evil that sin – all sin – is…..and then take a longer moment to marvel at the price that was paid upon the cross, and the hope we have in Christ, no matter evilness we may encounter here in this world.