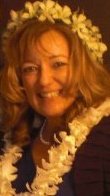 My name is Shelly Duffer, and I am the mom of four amazing kids. I am passionate about reading, writing, and ministry to children with incarcerated parents and those who are orphaned. I love all things that contain peanut butter and chocolate.
I love my God and am only here by His grace and His mercy.  I agree with Simon Peter when he says in John 6:68:
Simon Peter answered him, "Lord, to whom shall we go? You have the words of eternal life
Where else is there to go except to Jesus?  He has the words of eternal life.