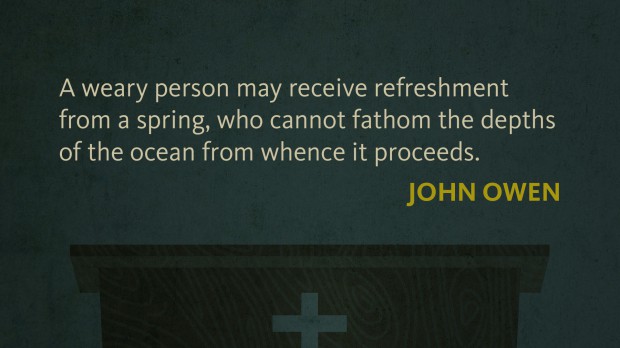 These are Bible Study tools that either I use, or ones that I've come across and think might be worth checking out.
Logos.com : By far the best money investment I have made in computer software or applications and my most important computer software.  Logos has become an integral part of my daily life, particularly, a part of my spiritual disciplines routine.  I use it for prayer, for journaling, and for thorough Bible Study.  Even the most basic package in Logos is worth the money spent.  Easy to use, but with enough features for in-depth study, Logos far outpaces other Bible Study software programs.  It also comes with Apps for both the iPhone and iPad so that I can take my Bible study and notes with me everywhere I go.**I recently moved to a Logos Now membership, which gained me the features in their newest version, Logos 7.  I had been a bit frustrated with Logos 6, so I was looking forward to version 7 and it has not disappointed.  Very, very pleased with the update, and I'm finding myself using it once again.
Logos.com :  No, that's not a typo.  I wanted to point out that the website–Logos.com–also has a great amount of other resources to check into.  It's a treasure trove of different apps and Bible websites (such as Faithlife Bible) that you might want to check out.
ESV.org:  The ESV website/interface has recently gone through an update, and it's fantastic.  I have started using it for my links to scripture in my posts.
Bible Gateway : Also an excellent on-line Bible.
Biblia.com : This is a great, easy to use, on-line Bible.  It is also sponsored by Logos.com.  This is the Bible I link to in my posts when I write about scriptures.  It contains commentaries, provides access to reading plans, and has a list of forums that you can check out for good discussion.  It, too, contains a mobile app so you can "take your Bible with you wherever you go."
PreceptAustin:  Sometimes, when I'd do online searches, my search would often bring me to this very simple page.  This is maintained by an individual and is not sponsored by any particular ministry or group.  However, the owner of this site has put hours and hours of work into this page.  SO much information.  I can't even really explain it, you'll have to see it for yourself.  Verse by verse commentary, links to so many other resources–it is well-worth your time to explore this webpage and bookmark it for future use.  There is even a Facebook page that you can "Like" that provides updatees on what's happening at the site.
YouVersion.com : This is the app that I use to do my daily Bible reading.  Right now I'm reading through the Bible using their "Eat This Book" plan.  They have dozens of plans tailored to meet your needs.  The print is a good size on my phone, although I've found that I no longer read it.  Instead, I use the audio feature to "Listen" to the word being read.  This is a brand new world for me, as I hate to be "read to".  I've found that it helps me to settle down to sleep.  I'll lay my phone next to my pillow and turn on the days reading, soaking in the words and by the time it's done, I'm usually mostly asleep.
DesiringGod.com : Their first page says it all–over 5,000 resources at your fingertips.  Sermons by John Piper and others, free e-books to download, excellent blog posts–it's often one of the first places I check out when looking for particular information or for a free e-book to read.
Spotify.com:  This has become my constant companion while I am working.  I didn't think I would be able to work while listening to music (it makes me want to sing) but I found out I can work and sing at the same time–who knew??  Anyway, Spotify is full of free music from all sorts of genres.  I have a huge collection of Worship music in my playlists.  I also have Worship songs that we sing at Seaford Baptist Church so I can practice, and then I have the ubiquitous collections:  Hawaiiana, Johnny and June Cash, Patsy Cline, 80's hits, etc. etc. etc.  But, the Worship music is what I listen to the most.
Best Commentaries.com : I just found this resource tonight.  I was looking for commentary material for the class on the Book of James that I'll be teaching soon.  I stumbled upon this site and I think it has the potential to be a terrific resource.  I'm still exploring it, but from what I've seen it acts of an aggregate of reviews, ratings, sales, etc. of commentaries and then provides lists of them accordingly.  I bought the commentary I was wanting, but now I see a couple more that I'm interested in.  (and, for me, commentaries have to be paper books, not e-books.)
Take Words With You : A Great resource full of Scriptural promises and Biblical prayers to help you as you pray and study.
BibleMesh :  I've not thoroughly explored this resource, but it is promoted by The Gospel Coalition, which I trust.  It is an online study resource that offers two options.  The first option is a Biblical Story Course.  The second option, which I find more interesting, is the Biblical Languages Course.  Apparently, you can take online courses for what seems to be reasonable rates–if the programs are worth it.  I'll try to find some reviews of the website and update here when I do.
Tim Challies Series on Commentaries : Tim Challies, a blogger, author and book reviewer, has also done extensive research into the best commentaries available.  At his website, he has a series under "Resources" where he reviews and recommends what he considers to be the best resources for study of individual books of the Bible.  Might be a good resource to accompany the website BestCommentaries.com
OpenBible : I stumbled upon this website once by Googling "What does the Bible say about _______?"  It provided me a list of references in the ESV that spoke to that topic.  Great starting point for topical studies.
BibleHub : This is a new-to-me resource that I got from a friend's page.  After looking it over, I think it would have some real value.  It will take some additional exploring before I am more comfortable with it, but you might want to check it out.  There appears to be several Bible Study Tools that look intuitive for the user.
The Resolutions of Jonathan Edwards : This website contains the resolutions that Jonathan Edwards wrote and tried to live by.  A suggestion (from a pastor I know) would be to read and meditate on one resolution per day, along with your regular scripture work and prayer.  To learn more about Jonathan Edwards, you can visit this web page.